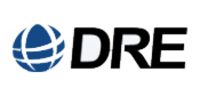 Louisville, KY (PRWEB) June 2, 2008
DRE Inc., a premier international medical and surgical equipment supplier, recently introduced an FDA-approved syringe pump called the DRE SP1500 Plus. DRE is currently supplying the SP1500 Plus to medical facilities throughout the United States and abroad.
The versatile SP1500 Plus Syringe Pump provides accurate, continuous infusion of medications at rates up to 1500 ml/h. It supports all major syringe brands with volumes from 10 ml to 100 ml, and its expandable drug library comes standard with 15 drug names.
The intuitive design of the SP1500 Plus Syringe Pump makes it one of the easiest to use syringe pumps on the market. It features a straightforward numeric keypad that allows physicians to quickly and simply enter parameters.
In addition to being easy to use, the SP1500 Plus is highly versatile and meets the fluid and drug delivery requirements of today's changing clinical environment. And as long as the proper syringe is used, the SP1500 Plus maintains a volumetric accuracy with delivery errors that do not exceed ±2 percent for any one-hour period over 72 hours at five ml/h.
The accuracy of the SP1500 Plus is enhanced by its programmed anti-bolus and anti-siphon functions. These functions help prevent over-infusion of drugs. Anti-bolus and anti-siphon functions are extremely important in neonatology and pediatrics because these types of practices use very small doses and volumes.
The SP1500 Plus Syringe Pump is indicated for infusion via intravenous (IV), intra-arterial (IA), epidural or subcutaneous routes of administration. Infusion rates are programmable from 0.1 to 1500 ml/h.
At about 5.7 lbs. (2.6 kg), the SP1500 Plus is battery-equipped and can be placed on a table or affixed to an IV pole. Its space-saving horizontal design allows physicians to place multiple SP1500 Plus syringe pumps on a single IV pole.
The SP1500 Plus is the latest product in DRE's established line of hospital equipment and surgical equipment products. DRE's product line includes the DRE Integra AV-S Anesthesia Machine, the DRE Waveline Plus Vital Signs Monitor, and the Maxx Luxx II Surgical Operating Room Lighting System.
About DRE Inc.
DRE is a premier medical and surgical equipment supplier that provides a combination of new and professionally refurbished or used medical equipment to industry professionals around the globe. DRE offers value to doctors by providing the features and reliability they need while still fitting within their budget.
###