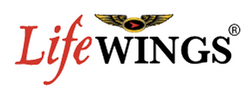 These New York hospitals are among the best in the country, and will stay that way because of their investment in their patients' safety.
Memphis, TN (Vocus) November 29, 2010
Seeking to ensure their patients continue to receive the safest health care in the country, three New York hospitals -- St. Francis Hospital in Roslyn, Westchester Medical Center in Valhalla, and St. Joseph's Hospital Health Center in Syracuse -- are embarking on comprehensive patient safety programs based on the safety systems used by U.S. commercial airlines, military flight squadrons, and nuclear-powered submarines.
Leaders at the three hospitals see the investment as a timely response to recent research showing health care mistakes are still prevalent. Three recent studies on medical errors appearing in the New England Journal of Medicine and the Journal of the American Medical Association as well as one released by the U.S. Department of Health & Human Services, Office of Inspector General -- and widely reported on by The New York Times, USA Today and others -- revealed patient-harming errors are quite common and have not decreased over the past decade. All three studies cited a long litany of errors including medication mistakes, hospital-acquired infections, and deadly surgical mistakes.
Researchers calculate that about one in every five patients is harmed by care, but admit the number could be much higher. Health care insiders believe that mistakes and errors are widely under-reported, and the true scope of the problem may not be known. To fix the situation, many patient safety experts call for safety programs creating a culture change and promoting greater teamwork and communication effectiveness among caregivers. Reacting to the experts' call for culture change, all three hospitals have engaged LifeWings Partners LLC, of Memphis, Tennessee, to error-proof their health care systems. LifeWings is a team of physicians, nurses, former NASA astronauts, and commercial and military TOPGUN pilots that show hospitals how to implement the safety systems used by aviation organizations. LifeWings has worked with over 100 health care organizations in the U.S., Asia, and Europe.
St. Francis, set to begin its LifeWings project this week, is already an award-winning hospital for quality and patient satisfaction, but sees its investment in LifeWings' safety protocols as extra insurance for the safety of its patients -- and the kind of effort great hospitals take to stay great. On Monday night and Tuesday afternoon, Dr. Steve Bines, a surgeon from Rush University Medical Center in Chicago, will meet with the physicians and leaders from St. Francis and tell them how their patients will benefit from adopting these safety practices. Rush has already implemented the LifeWings patient safety system in its labor and delivery units and its operating rooms.
Westchester Medical Center will begin its LifeWings work in December, and St. Joseph's will begin in January. All three hospitals learned of LifeWings from Vassar Brothers Medical Center in Poughkeepsie. Vassar Brothers had already implemented LifeWings' aviation-based safety programs throughout its hospital, and as a result won an award from the New York state hospital association for patient safety.
Dr. Jed Turk, chairman of Vassar's department of obstetrics and gynecology, explained how aviation-based safety programs contributed to saving the life of a young mother who needed a C-section to deliver her baby -- and a simultaneous emergency operation to repair a tear in her aorta: "The teamwork and communication skills taught by LifeWings allowed for a seamless integration between the obstetrician, cardiothoracic surgery team, neonatal intensive care unit, and anesthesia services. Communication between the various services was clear and concise -- allowing for the best possible outcome for both the patient and her baby."
Paul Corish, director of crew research management at Vassar, says improving a facility's culture of safety is an evolutionary process. "When you want to bring change to a culture, it has to come from the top down. That's what we have experienced at Vassar. From the vice president to the surgical staff, it's going to take a commitment. This isn't just a one-day course or program. It's a change process that takes time. ... But the moment you start the process is the moment you change."
Capt. Stephen W. Harden, president of LifeWings and a former TOPGUN instructor, says, "Seventy percent of the reasons for the mistakes cited in the two recent studies on patient safety are related to teamwork and communication. Sometimes, just doing the basics of learning how to effectively work together as an expert team -- instead of a loosely associated group of experts -- can have a dramatic effect on the safety of health care. These New York hospitals are among the best in the country, and will stay that way because of their investment in their patients' safety."
About Life Wings
Harden, the author of "Never Go to the Hospital Alone" and co-author of "CRM: The Flight Plan for Lasting Change in Patient Safety," has designed human factors and safety training for a wide variety of military and commercial customers for 19 years, producing over 40 separate training programs for commercial aviation, military flight squadrons, heavy construction, military contractors, and healthcare. Since 1999, he has focused solely on the healthcare industry. LifeWings has implemented patient safety systems in more than 100 healthcare organizations. For more information about LifeWings, headquartered in Memphis, TN, visit SaferPatients.com. Stephen Harden's blog is available at SaferPatients.com/blog.
Editors/Reporters – For more information or to interview Stephen Harden, please contact media liaison Robb Leer at 612.701.0608 or robbl(at)leercommunication(dot)com.
###