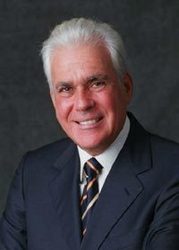 According to court documents, Desert Springs hired a nurse despite knowing that the Ohio Board of Nursing and Nurse Tackett signed a Consent Agreement restricting his license because of allegations that 40% of controlled substances he withdrew for patient care from December 2005 to January 2006 were unaccounted for when working at a Colombus, Ohio, hospital
Beverly Hills, CA (Vocus) September 3, 2010
The Law Offices of Dr. Bruce G. Fagel and Associates filed a lawsuit in Clark County (Nevada) District Court, Case No. A-10-624512-C, for medical malpractice and punitive damages against Desert Springs Hospital Medical Center, Las Vegas, according to Dr. Bruce G. Fagel, the plaintiff's attorney. The suit alleges that patient Richard Chamoun, 36, suffered permanent anoxic brain damage as a result of intentional misconduct. Chamoun, who is now comatose, legally blind and on dialysis, was admitted to the hospital with chest pains on March 6, 2010. He underwent successful cardiac bypass surgery four days later on March 10.
However, on March 19, Chamoun had two cardiac arrests, and was transferred to the Medical Intensive Care Unit, where he was supposed to receive round-the-clock cardiac monitoring. According to the case, the hospital assigned Thomas Tackett RN to care for Chamoun during the overnight shift on March 20-21. Nurse Tackett and another nurse removed Chamoun's EKG leads for 33 minutes while bathing him. Chamoun went into cardiac arrest, and a Code Blue was called. He received CPR and 18 electrical shocks. The patient survived, but he suffered brain damage and is now in a vegetative state on life support.
"According to court documents, Desert Springs hired a nurse despite knowing that the Ohio Board of Nursing and Nurse Tackett signed a Consent Agreement restricting his license because of allegations that 40% of controlled substances he withdrew for patient care from December 2005 to January 2006 were unaccounted for when working at a Colombus, Ohio, hospital," said Dr. Fagel. "Additionally, the signed Consent Agreement indicated that when the hospital conducted its investigation, they found anti-psychotic medications in his backpack."
Also according to court documents, when Tackett, who was on probation with the Nevada State Board of Nursing, was hired at Desert Springs in June 2008, he was ordered to submit to random drug testing. It is unclear, what–if any–drug testing the hospital required nurse Tackett to undergo.
Following the brain injury to Chamoun, the Nevada State Health Division conducted an investigation. They cited the hospital, and ruled that Chamoun did not receive care "in accordance with nationally recognized standards of practice." The hospital released a statement indicating that neither of the nurses involved with Chamoun's care is currently employed at Desert Springs Hospital.
About Law Offices of Dr. Bruce G. Fagel and Associates
The Law Offices of Dr. Bruce G. Fagel and Associates is one of the nation's premier medical malpractice plaintiff firms. The firm only handles medical malpractice cases, with an emphasis on birth and brain injuries. Dr. Fagel is a lawyer and a medical doctor.
###