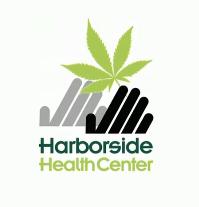 Oakland, CA (Vocus/PRWEB) July 01, 2011
Harborside Health Center, the nation's foremost model medical marijuana dispensary with locations in Oakland and San Jose, won 1st Place in the Indica category at the 2nd Annual High Times Medical Cannabis Cup, held in San Francisco June 25th and 26th. The High Times Cannabis Cup, which has taken place in Amsterdam for 24 years, now has an American counterpart in San Francisco for medical marijuana. The world-class event features panels and seminars with leaders of the medical marijuana movement including doctors, patients, researchers, growers, dispensary owners, activists and High Times magazine's own cultivation editors and experts. This award for cannabis is equivalent to a high 90s rating for wine from the Wine Spectator.
Steve DeAngelo and Elan Hawtrey, General Manager of the San Jose facility, said the collective won for a strain that was developed with the help of San Jose purchasing manager Rachael Szmajda, who led the effort to develop the strain with the grower referred to as Delta 559's Bogglegum.
Staff involvement was strong with surveys, and Clean Green Certified cultivation methods utilized. 25 Indicas were entered, and judges had 1 week to review the dozens of strains submitted in each category. All entries were tested by Steep Hill Labs. The results for Delta 559's Bogglegum were18.58% THC and 0.38 % CBD and 0.07% CBN. Indica strain therapeutics can provide overall pain and stress relieve with an overall sense of calm.
Harborside Health Center is the nation's largest medical cannabis dispensary, and is widely hailed as a model of legitimacy and professionalism. National cannabis expert and executive director of Harborside Health Center Steve DeAngelo's lifelong mission is to enlighten the public about the medical and industrial uses for cannabis, and empower the nation to reap its many benefits. For more information on Harborside Health Center, please visit harborsidehealthcenter.com.
About Harborside Health Center
Harborside Health Center is the nation's largest not-for-profit model medical cannabis dispensary in Oakland, California. Founded in 2005 by national cannabis leader Steve DeAngelo, Harborside has 70,000 registered patients. A landmark Bay Area medicinal cannabis facility, the center offers patients free holistic health services, lab tested medicine and education. 'Out of the shadows and in to the light' epitomizes DeAngelo's mission to enlighten the public on the many medicinal and therapeutic benefits of the plant and actively works to empower the country to change its image of it.
National cannabis expert and executive director of Harborside Health Center Steve DeAngelo will appear on PBS KQED's Forum on Tuesday, July 5th at 9 to 10 am PST to discuss the recently released U.S. Justice Cole memo and state vs federal laws.
###