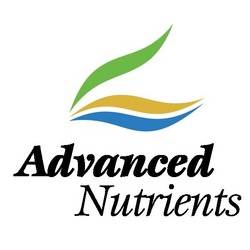 As a hydroponics consultant and grower with many years experience helping Canadians use only the best hydroponics techniques and technology, I note that the new Advanced Nutrients system is easier to work with, and produces a larger, more potent medical crop than anything I've ever seen or worked with
Seattle, WA (PRWEB) August 12, 2010
An internationally-respected hydroponics medical marijuana cultivation educator won Canada's most prestigious medical marijuana quality award during a Toronto hydroponics expo competition…and he used a brand new type of hydroponics nutrients to do it.
Famous for his highly-ranked "Urban Grower" hydroponics how-to Internet show, licensed medical marijuana cultivation expert Remo used a scientific breakthrough hydroponics nutrients system to grow medical marijuana called "Bubba Kush."
Remo entered his Kush in the Treating Yourself Cup competition, and won top prize. The competition's connoisseur judges described his winning entry as ''exceptionally flavorful, aromatic, smooth, and potent.''
The hydroponics nutrients system Remo used for his award-winning Kush was created and manufactured by Advanced Nutrients, a North American and internationally-based company known for innovative hydroponics nutrients and equipment.
According to company co-founder Michael Straumietis, Remo used the company's pH Perfect nutrients and Bigger Yields Flowering System to grow his winning medicine.
"Our nutrients system significantly changes and improves how hydroponics gardeners provide nutrients to their hydroponics crops," Straumietis explains. "It eliminates several significant technical problems that frustrated growers for decades, while also sending a wider range of nutrients, enhancers and yield-boosters into crops faster and easier so hydroponics growers get way more quality and value."
The judges at the Treating Yourself Cup affirmed how Remo's entry was superior to all others, and Remo himself reveals that the latest Advanced Nutrients hydroponics system gives him performance superior to the already-excellent results he was getting previously.
"As a hydroponics consultant and grower with many years experience helping Canadians use only the best hydroponics techniques and technology, I note that the new Advanced Nutrients system is easier to work with, and produces a larger, more potent medical crop than anything I've ever seen or worked with," Remo says.
Straumietis explains that his company and its scientists dedicated years of research to overcoming pervasive deficiencies found in past generations of competitors' hydroponics nutrients.
At the same time, Straumietis says, his researchers discovered specialized natural and synthetic nutrients and chelates, as well as proprietary manufacturing techniques, that give hydroponics growers total crop control that has never before been available.
''The science is truly amazing, and so is the plant,'' Straumietis explains. "And when you give medical marijuana plants this kind of hydroponics feed program, you get the results Remo got…so you easily see the very positive differences in your crop yields and in increased convenience and efficiency of your hydroponics nutrients."
For more information about Advanced Nutrients, please visit http://www.advancednutrients.com .
For more information about Remo, please visit http://www.urbangrower.com .
###