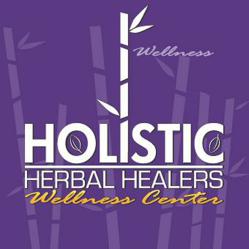 A visit to our facility should feel no different than a visit to your local doctor's office.
San Jose, CA (Vocus/PRWEB) April 28, 2011
Holistic Herbal Healers, a San Jose medical cannabis collective, is serving patients as a proud member of the South San Jose business community. The San Jose wellness center provides a number of free holistic services. Each patient at Holistic Herbal Healers can receive free chiropractic services and massage therapy.
"Our goal at Holistic Herbal Healers is to improve the overall quality of life for our patients in a safe, clean, and professional environment," said Directors of Holistic Herbal Healers. "A visit to our facility should feel no different than a visit to your local doctor's office."
Holistic Herbal Healers carries a large selection of products, including Bhang Chocolate, Americone, Taste Budz, KanaRoo, Big Pete's Treats, Irish Moss, and Canna Catering.
Holistic Herbal Healers has all of their medications tested through Pure Analytics to ensure their safety. Pure Analytics is a service that allows medicinal cannabis collectives to test the THC, CBD, and CBN levels of the product, which helps ensure the best medication is selected to address each patient's individual needs. This process also screens for pesticides, mold, and fungus, so the collective can ensure only the best and safest products get through to the patients.
Holistic Herbal Healers is also known for their specials. Holistic Herbal Healers offers all patients a 10% discount every Sunday—and senior citizens, veterans, and disabled receive the 10% discount every day. Every Tuesday and Wednesday they have a Happy Hour between 12pm and 4pm, meaning all products are 10% off during that time. Also, all new patients will receive 10% off their first donation.
For more information about any of Holistic Herbal Healers' medicines or services, call them at (408) 300-9779, view them on the web at holisticherbalhealers-sj.com, or visit their store located at 5406 Thornwood Drive; Suite 175, in San Jose.
About Holistic Herbal Healers
Holistic Herbal Healers is a San Jose medicinal cannabis collective that specializes in alternative medicine. Holistic Herbal Healers serves the San Francisco Bay Area community of San Jose.
# # #