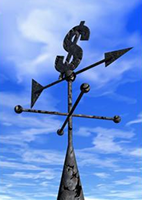 If a person can obtain American quality treatment or surgery in another country and end up paying half the price including travel expenses for two, why wouldn't Americans consider medical tourism
LeClaire, IA (PRWEB) February 01, 2012
An estimated 50 million Americans do not have health insurance because they can't afford the high cost. Millions more who do have insurance lack adequate coverage.
When major health issues occur, these same Americans feel helpless in tackling the high cost of care in the United States, until they discover medical tourism which is obtaining needed treatment outside the United States.
When most Americans first hear about medical tourism, their first reaction typically is to ask, how safe it is and what is the quality compared to the United States? 
Unfortunately far too many people still have the misconception that health care overseas is inferior to the treatment received in the U.S.A.  But in today's world, this belief is no longer true.
In numerous countries around the world, hospitals meet the same high standards and receive the same quality accreditation that American hospitals achieve.
Such accreditation certification is only granted when a hospital meets or exceeds the same standards of excellence that is expected of American hospitals. Several accreditation processes exist around the world that are quite similar to each other, all ensure the highest standards of care and treatment are being offered.
This means that Americans who use medical tourism services can feel confident when traveling abroad, knowing that they will receive high quality medical care without the massive expenses they would face in the United States.
The only difference between getting medical care in the U.S. and going to a highly accredited hospital overseas, is the far lower cost outside the United States.
Pam Brammann, R.N., President and Managing Director of IHT World, LLC pointed out that if a person is in need of non-emergency surgery such as hip or knee replacement, cancer treatment, advanced stem cell therapy, dental implants, etc. and the insurance company does not offer adequate coverage, the difference in medical tourism prices compared to the United States can often yield a savings of tens of thousands of dollars.
Mrs. Brammann said, "If a person can obtain American quality treatment or surgery in another country and end up paying half the price including the cost of travel expenses for two, why wouldn't Americans consider medical tourism?
###