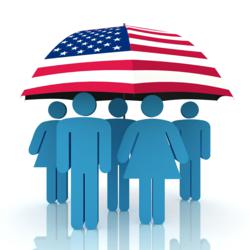 Customized medical travel insurance covers unpredictable events that may occur.
LeClaire, IA (PRWEB) February 23, 2012
IHT World, a medical tourism company that offers Americans a lower priced alternative for non-emergency surgery and dental treatments, has joined forces with a medical tourism insurance company that offers coverage to protect patients in the event of complications.
Medical tourism, while still a new concept for many Americans, is quickly gaining popularity because it offers a high quality alternative to the high price of health care in the United States.
A common concern people have about medical tourism is what happens in the event of a complication? Although rare, surgical, dental and cosmetic treatments carry the risk of complication both in the United States as well as overseas.
In the unlikely event of a complication, it's important to ensure financial protection. This is why IHT World has partnered with an insurance company that offers customized medical travel benefits which covers unpredictable events that may occur.
In order to keep costs low for customers, IHT World receives no compensation for offering this benefit. It's recommended that anyone traveling abroad for medical or dental care take advantage of this inexpensive opportunity to protect their financial security.
Americans are experiencing the financial burden of American health care. IHT World offers a variety of customized medical tourism services that includes safe transfer of medical records. The goal is to reduce health care costs, without compromising quality.
To discover more go to http://www.ihtworld.com.
# # #