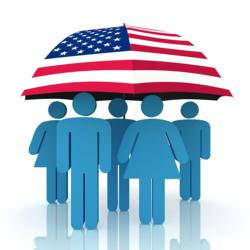 Uninsured and under-insured Americans can now choose medical tourism for surgery abroad in an accredited hospital which typically saves Americans tens of thousands of dollars.
LeClaire, IA (PRWEB) March 27, 2012
IHT World introduces medical tourism services to empower Americans with a quality alternative to the high price of non-emergency surgery and treatment in the United States. Uninsured and under-insured Americans can now choose surgery abroad in an accredited hospital which typically saves Americans tens of thousands of dollars.
Although many people have never heard the term "medical tourism", a growing number of Americans are finding it highly valuable to travel outside the United States for health care services.
While medical tourism has been popular in numerous countries around the world, Americans have only recently begun to understand the benefits of this low cost option.
"As a nurse, I became extremely frustrated with the outrageous costs of our health care system," said Pam Brammann R.N., President and Managing Director of IHT World. "Upon discovering that American quality care, including surgery abroad can be obtained in other countries for a fraction of the cost in the United States, I decided to offer medical tourism services to help Americans save money on their health care costs."
Typical savings are usually in the range of 50 to 80 percent compared to medical costs in the United States, including travel expenses for two.
IHT World offers valuable information that helps Americans make informed decisions concerning their health care choices. IHT World also offers a variety of assistive services, such as ensuring safe transfer of medical records abroad to the patient's choice hospital, as well as forwarding medical records after surgery from the hospital overseas to the patient's home physician for follow up care.
One common concern regarding medical tourism is what happens in the event of a complication? Although rare, surgery and health care treatment carries the risk of complication both in the United States and overseas.
If complications would develop, financial protection must be ensured. That's why IHT World strongly suggests that all participants purchase medical tourism insurance. Such a policy is not expensive and offers coverage regarding unfortunate events that may arise.
IHT World works with a company that offers customized medical tourism benefits. Unlike other medical tourism companies, IHT World does not collect commission from insurance policies to help keep costs low.
Individuals, employers and insurance companies are all experiencing the financial burden of American health care. IHT World offers customized medical tourism services that will help reduce health care costs, without compromising quality.
To discover more go to ihtworld.com.