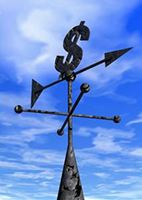 Medical Tourism Insurance Offers Protection From Unforeseen Complications
LeClaire, IA (PRWEB) March 29, 2012
Although many Americans have never heard the term "medical tourism", a growing number of Americans are finding it highly valuable to travel outside the United States for health care services. While medical tourism has been popular in numerous countries around the world, Americans have only recently begun to understand the benefits of the medical tourism option.  
Medical tourism yields typical savings in the range of 50 to 80 percent compared to medical costs in the United States, including travel expenses for two. Concerning people who are uninsured or under-insured, medical tourism offers a lower costing alternative of health care treatment, without compromising quality.
In addition IHT World has addressed a common medical tourism concern, what happens if a complication develops after having surgery abroad?
The risk of a complication developing resulting from treatment in a highly accredited hospital or clinic overseas is about the same or lower compared to receiving care in the United States. However if a complication does develop, receiving treatment to correct that complication could be expensive.
In the unlikely event of a complication resulting from treatment or surgery abroad, it's important to ensure financial protection. That's why IHT World has joined forces with a medical tourism insurance company that offers numerous, customized medical tourism insurance packages. Such a policy offers coverage regarding unpredictable events that may occur when having treatment overseas.
Millions of Americans are experiencing the financial burden of American health care. IHT World offers American quality care abroad, without the high prices. Typical savings are 50 - 60 percent compared to treatment in the United States.
To discover more go to http://www.ihtworld.com/