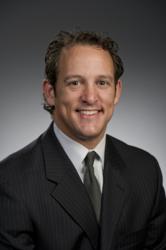 Dr. Greene ranks #15 overall as an Expert Author out of 460,000 authors on Ezinearticles.com and #1 in the pain management category.
Phoenix, AZ (PRWEB) November 10, 2012
One of the country's best medical internet marketing experts, David Greene MD, was recently featured as a Top 20 Expert Author by America's leading article directory, Ezinearticles.com. Out of 460,000 authors, Dr. Greene was ranked #15 overall and #1 in the Pain Management Category.
Dr. Greene has written over 600 articles on the site, which have been viewed 35,000 times. The company he founded, US Lead Network, has produced thousands of medical and dental articles and press releases over the past few year for clients, all of which maintain top rankings in the search engines. The company specializes in website creation, dental and medical internet marketing, online lead generation, and pay per click campaigns.
Said CEO Dr. Greene, "I write because I love it, and my company's clients deserve quality content. Coming from a medical and business background has provided me the knowledge and drive to generate top internet rankings for all of our clients, especially with specialty medicine such as pain management and orthopedics. We also have a team that produces quality articles for all types of dental and medical specialty practices."
With medical and dental practices dealing with severe competition for the same prospective patients, showing up high in the search engines is vital to generating leads. Virtually all US Lead Network clients show up on the top pages of Google, Yahoo and Bing within six months.
"The main thing that drives search engine rankings is quality content. Having a flashy website with poor or minimal content does not promote results. Most practices do not have the time to produce the articles, blog posts, press releases, videos or additional website pages. I've written over 500 press releases in the past year alone!," added Greene.
To find out how the US Lead Network can help your dental, medical or legal practice, call Dr. Greene at (877) 791-6466.