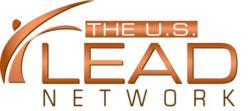 The US Lead Network utilizes over 10 internet marketing methods for clients.
Phoenix, AZ (PRWEB) January 24, 2013
The US Lead Network, a premier medical internet marketing firm, has achieved a milestone of 100,000 YouTube channel views. The firm performs internet marketing for specialty medical practices, where video serves a valuable purpose. Those interested should call (877) 791-6466.
With more search engines incorporating videos into their results, it is important for specialty medical practices to have a YouTube channel. The channels achieving the 100,000 views by US Lead are pain management related, with information on vital pain conditions and treatments. Some of the videos have achieved over 10,000 views, such as ones concerning facet injections and epidural injections at pain clinics in Phoenix.
"As an industry targeted SEO firm, we happen to work with clients around the country. One of the key components of a balanced internet marketing campaign is to promote video. They provide vital information to prospective patients and generate phone calls to grow the practice," said CEO David Greene, MD.
He added, "Making great videos doesn't have to be expensive. They can also be fairly short, 2 to 5 minutes. Just enough to provide basic information that matters to patients."
Currently, US Lead Network is offering a free press release to new internet marketing clients. Call (877) 791-6466 for more information about this Phoenix SEO firm.