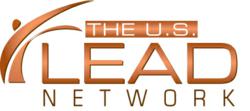 We are now offering free websites for medical and dental clients. We have achieved first page rankings for all clients within a few months.
Phoenix, AZ (PRWEB) December 08, 2012
Award-winning medical internet marketing company, US Lead Network, is now offering free websites for new clients. Current clients include orthopedic surgery, dentists, fertility centers, podiatry, chiropractic, weight-loss clinics, workmans compensation clinics, pain management practices, sleep centers and many more. Call (877) 791 - 6466 for more information.
US Lead Network was started years ago by an orthopedic surgeon, Dr. David Greene M.D. He has written over 400 press releases in the past year along with over a thousand articles in the past two years for clients. Virtually all clients have ranked on the first page for competitive keywords within a few months, including dentist internet marketing clients. Recently Dr. Greene was named number 15 out of almost 500,000 authors by E-zines.com, the world's leading article directory.
"It was a great honor to receive the distinction," said Dr. Greene. "The articles that I write along with the press releases produce excellent rankings for our medical clients. The search engines want unique content that is informative and brings in traffic to the website. Our websites are very attractive and they produce traffic and phone calls from prospective patients."
Currently, the US Lead Network is offering free websites for new clients, which are custom created with the US Lead Network producing content for the sites.
"For those medical or dental practices looking to increase their Internet visibility and gain patients from the web, my company has perfected the combination of attractive websites that also function extremely well. It takes a lot of hard work and continual maintenance from my team, but we know how to do it better than anyone."
To receive more information and to get started with a free website, call US Lead Network at (877) 791-6466.