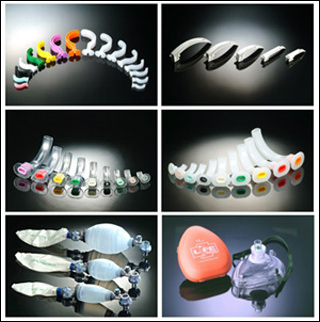 It is a new era in medical supplies!
(PRWEB) April 23, 2007
Foremount Enterprise Co., Ltd., a trusted name in medical supply manufacturing, celebrates fifteen years of explosive growth by opening a brand new ultra modern manufacturing facility in Taiwan. Just a decade ago, Foremount was a small-scale industry. Today, it is one of the most sought brands across Taiwan and abroad and provides a wide range of medical supplies as well as Original Equipment Manufacturer (OEM) and Original Design Manufacturer (ODM) services.
With more than fifteen years' experience in developing, manufacturing and exporting medical supplies, Foremount Enterprise Co., Ltd has become Taiwan's leading name in the field. Recently, the company reached an important milestone -- a new building located in Taichung (middle of Taiwan). This building is more than triple the size of Foremount's two original factories. It will able to house all departments together, making management easier and ensuring better cooperation between departments. "It is a new era in medical supplies!" said Tyson Hsu President of Foremount.
Foremount's strong R&D Department has an ongoing commitment to product development. Their long-term embrace of TQM (Total Quality Management) ensures the company stands out from its competition in European, American and Australian Markets. Moreover Foremount has won SBIR (subsidized by Department of Industrial Technology), the most coveted award for Small Business Innovation Research. "Most of our innovative products lead the field toward next stage medical supplies. For example, our special design transparent, disposable and re-usable masks are widely used for respiratory care. Even so, we are not smug about this accomplishment," Hsu said.
The company is always looking out for innovative new products. It will continue to focus on pioneering new applications for liquid silicone and rubbers. Foremount provides a wide range of high-end quality medical supplies including surgical supplies, respiratory care, anesthesia and emergency products as well as pain management and components. Foremount is accredited and every product conforms to the strictest industrial standards. In addition, all series are made of medical grade material. The company earned the following certificates: ISO 13485, DNV, FDA and CE.
Disposable and reusable types of masks are one of Foremount's major products. With its innovative design, the Anesthesia Care Series has special functions for better care of patient needs. The masks are leak-proof, ergonomic and transparent. Heatproof up to 170 degrees, injection finished products are designed for easy clean up.
Oxygen Masks and Aerosol Masks are Foremount's entry-level model of breath care masks. This advanced, innovative mask is to be used for sleeping care. There are available sizes for kids and adults. all with transparent surfaces for quality medical care. Additionally, the particular designs this series provides ensures masks are leak-proof and have a special shape of oxygen tank.
Foremount's Pock Size of CPR Resuscitator is easy to carry in a compact storage case. This foldable mask is ready to be used immediately in any emergency section without adding up other fittings. With the unique design, the series has a one-way valve with 3M Filtrate TM to prevent cross infection. Masks come with a connector that means it can be attached to and oxygen tank can be used as oxygen mask after CPR without changing.
Apart from series of masks Foremount's Airways is another major product. The company provides various types of airways such as Soft PVC Guedel Airways (polyvinyl chloride), LDPE Guedel Airways and Color Coded Bermann Airways. The product is designed with no sharp angles to protect medical workers and patients. Now a color coded top section means airways use a better identifying system. There are various sizes available from 30mm to 12mm.
To satisfy customer's immediate needs is a major daily concern for Foremount. "We provide not only high-end quality and advanced technology for medical supplies, but we also provide personalized services to our customers," said Hsu. In order to develop a particular knowledge of how products are used and what the market needs, Foremount maintains close relationships with local medical centers. In addition, the Service Department can solve customer's problems quickly.
###