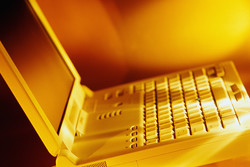 That couldn't be further from the truth. Patients are increasingly using the internet when looking for a doctor
New York, NY (Vocus) March 23, 2010
George Brakatselos, senior consultant in dental marketing services and expert author, will introduce a step-by-step guide on using the internet effectively in a marketing plan for new patients. The guide will appear in his upcoming complimentary medical practice marketing newsletter.
Some doctors believe that prospective patients do not use the internet to look for dental care. "That couldn't be further from the truth. Patients are increasingly using the internet when looking for a doctor," says Brakatselos. "If doctors don't have a strong internet presence, they simply won't get the calls," he adds.
Most doctors believe they've established an internet presence simply because they have a web site. While a web site is a good start, it isn't an effective dental practice marketing tool in and of itself. "An effective plan needs a system to drive traffic to the doctor's web site. A doctor's practice needs to appear on top of the search engine pages and needs to be differentiated from his competitors," says Brakatselos.
To get on top of the search engine pages, doctors need to become "content providers." The search engines "promote" providers of worthwhile information. The step-by-step guide will show how doctors can easily become content providers. It will also provide a proven formula for getting patients to click on a particular doctor's link as opposed to the other doctors who also appear on top of the search engine pages.
"I can't stress enough the importance of having a strong internet presence to get new business," says Brakatselos. "Doctors have a lot of catching up to do in this area. To maximize profits doctors need to look to the internet as a major part of their marketing program," he adds.
For your free copy of the medical practice marketing newsletter, visit http://www.gbmarketingexperts.com .
Mr. Brakatselos is a Senior Consultant with DR, Inc. For 17 years, DR, Inc. has been working with doctors all over the country and across specialties, helping them boost their profitability and transform their businesses. He is also an expert author and Medical Practice Specialist for The Examiner. Mr. Brakatselos' prior experience includes managing broad policy/public relations initiatives for the financial services industry. For more information on dentist marketing services or dental practice marketing, visit http://www.gbmarketingexperts.com .
###