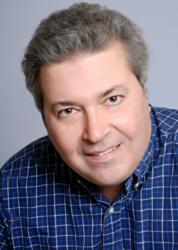 Endorsements or word of mouth are the best way to get new patients
New York, NY (Vocus/PRWEB) March 01, 2011
Medical practice marketing specialist and expert author, George Brakatselos, is offering a free, special Three Disc Box Set and Guide on New Patient Marketing. "Just a couple of hours of reviewing this package will give any medical practice a jump start in getting new patients," says Brakatselos.
The guide covers the key parts of a successful new patient marketing program. First and most importantly, doctors should not be spending money on advertising. It is expensive and provides little to no return. Advertising also lacks credibility.
An effective marketing strategy must include endorsements or "word-of-mouth" marketing. The package goes into the details of getting this done while minimizing costs. "Endorsements or word of mouth are the best way to get new patients," adds Brakatselos.
The Guide demonstrates how a doctor can become a content provider on the Internet and get on top of all the search engine pages at little or no cost. "This will boost traffic to a doctor's web page and generate new business," adds Brakatselos.
The Discs and Guide provide details on developing an integrated marketing strategy, which includes endorsements or word of mouth, a sophisticated public relations campaign and a results oriented Internet program, which will result in new patients for any medical practice. "Doctors must employ a multi-faceted marketing approach to attract new patients," says Brakatselos.
To get your free medical marketing package today, visit http://www.gbmarketingexperts.com. Don't worry, your information will only be used for shipping. You will not be contacted for any other reason. This policy is strictly enforced.
Mr. Brakatselos is a Senior Consultant representing DR, Inc. For 17 years, DR, Inc. has been working with doctors all over the country and across specialties, helping them boost their profitability and transform their businesses. He is also an expert author, writing for LIVESTRONG.COM and for The Examiner.com as The NY Medical Practice Specialist. Mr. Brakatselos' prior experience includes managing broad policy/public relations initiatives for the financial services industry. For more information on medical marketing services visit http://www.gbmarketingexperts.com.
###