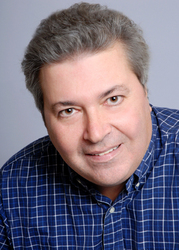 I would like to thank all of my loyal readers for their support since I started writing these articles
New York, NY (Vocus) April 6, 2010
George Brakatselos, senior consultant in medical marketing services and expert author, recently published his 100th article for The Examiner.com. His articles have focused on medical practice marketing and keeping doctors and the general public informed of the latest in medical research.
"I would like to thank all of my loyal readers for their support since I started writing these articles," says Brakatselos. "My original goal was to create a column targeted at doctors to make them aware of business opportunities and to ensure that my readers knew about the latest in medical news. I think I've accomplished this. I look forward to writing many more articles," he adds.
As the NY Medical Practice Specialist, he has written a series of articles on how doctors can get new business on topics such as why advertising for new patients doesn't work, why doctors need to get involved with the community and how doctors can optimize their internet presence. "These 'new business' articles help provide any doctor who is serious about transforming his or her business with a formula for doing so," says Brakatselos.
In addition to new business articles, Brakatselos has written about developments in medical research. Topics include cancer, diabetes, obesity, heart disease, Alzheimer's and Parkinson's disease. "If a doctor is informed of the latest in medical news, the doctor is a better practitioner and the patients become direct beneficiaries of his or her expertise," says Brakatselos. "The articles are written in a 'user friendly' style so that the general public can also stay updated," he adds.
Visit the NY Medical Practice page to read Mr. Brakatselos' articles. Don't forget to click on the "Subscribe" button to get free emails of his articles as they are published.
Mr. Brakatselos is a Senior Consultant with DR, Inc. For 17 years, DR, Inc. has been working with doctors all over the country and across specialties, helping them boost their profitability and transform their businesses. He is also an expert author and Medical Practice Specialist for The Examiner. Mr. Brakatselos' prior experience includes managing broad policy/public relations initiatives for the financial services industry. For more information on medical marketing services or dental practice marketing, visit http://www.gbmarketingexperts.com or to read all The Examiner articles visit http://www.examiner.com/x-28971-NY-Medical-Practice-Examiner.
###