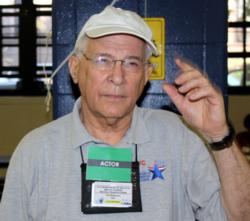 Luck favors the prepared.
Brooklyn, NY (PRWEB) September 06, 2011
Recently Dr. Ted Rothstein, Orthodontist Brooklyn NY joined the NYC Medical Reserve Corp (MRC) sponsored by the NYC Department of Health and Mental Hygiene's (DOHMH). The MRC enhances New York City's emergency preparedness by ensuring that a trained cadre of health professionals is ready to respond to public health emergencies.
The primary role of the MRC is to help distribute antibiotics or vaccine during an emergency requiring mass prophylaxis of a large number of New Yorkers. The MRC works in partnership with professional associations, universities, and hospitals to organize this multidisciplinary group of volunteer health professionals. Although the MRC is a federal initiative, NYC's team is being created to support the emergency needs of our local area. A rapid emergency response will provide a timely return to stability for our communities.
MRC volunteers can play a critical role in making this happen.The MRC offers free training and a variety of free courses for the members of the MRC. Visitors to Dr. Rothstein's website can view a training exercise that Dr. Rothstein participated in to test the protocol for mass inoculation of NYC residents to control the outbreak and spread of highly contagious diseases that might occur in a terrorist attack. Another recent MRC sponsored training Dr. Rothstein attended was The Effects of Bombs, Blasts and Triage by Dr. Dario Gonzales, Medical Director for the NY Fire Department. If you think that being a football-field away from a well-crafted terrorist's pipe-bomb is safe--you're dead wrong. "This training was not for the faint-hearted" Dr. Rothstein reports.
Dr. Rothstein also recently received his certification in adult Cardio-Pulmonary Resuscitation (CPR) and training in the use of the Automated External Defibrillator (AED) after taking an all-day course at one of the many free trainings offered to MRC volunteers. The AED is identical to the defibrillators that all Airlines must carry and be prepared to use in the event that a passenger suffers a heart attack.
Dr. Rothstein points out that on June 8, along with 22 other states with impending legislation, the NY State Legislature approved Bill # A03778 that requires all dental offices/facilities to have an automatic external defibrillator installed in their offices effective January 1, 2012. While possibility of having a coronary in the dentist's office is unlikely, Dr. Rothstein is aware of at least one office where that occurred.
Use image of Dr. Rothstein with white cap at the July 16 training: http://drted.com/MRCMedicalReserveCorpTraining071611.htm
###