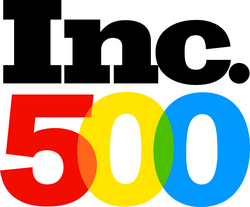 When our staff is happy and working towards a common goal it translates to great experiences for our customers that they tell others about
Omaha, NE (PRWEB) September 9, 2008
Medical Solutions, Inc., a traveling healthcare staffing company, is thrilled to be included in Inc.'s 27th annual Inc. 500 list of the fastest-growing private companies in the country. As the fastest growing company in Nebraska, Medical Solutions ranked No. 472 overall. When compared to other healthcare staffing firms making the list it ranked No. 4 and was No. 1 for all traveling healthcare staffing companies. It is the only company in Nebraska to be ranked in the top 500, and is No. 20 among all human resource companies.
"Making the Inc. 500 list is an honor and we are extremely excited about it. This achievement is a real testimony to the quality of our employees, management philosophies, focus on technology and sound strategic business practices," said Medical Solutions president and co-owner Scott Anderson.
The Inc. 500 encompasses a list of the fastest growing companies in the United States, hundreds of powerhouse companies like Zappos, Intuit, GoDaddy, Under Armour, Jamba Juice and Timberland have gained exposure as members. "If you want to find out which companies are going to change the world, look at the Inc. 500," said Inc. Editor Jane Berentson.
Medical Solutions specializes in placing nurses and allied health professionals in temporary travel nursing jobs nationwide. Beginning in 1997, Medical Solutions has become one of the fastest growing companies in the travel nursing industry. Today 106 internal employees work at Medical Solutions' headquarters in Omaha, NE. Medical Solutions currently provides travelers to more than 900 client hospitals nationwide.
Medical Solutions has seen explosive growth in the last three years thanks to solid business strategies and their focus on the customer. With a three-year growth of 667.8% and revenue of $30.1 million in 2007, Medical Solutions is well poised to continue its industry leading growth well into 2008 and beyond.
Medical Solutions attributes their growth to several factors, among these is an incredible amount of business from referrals. Medical Solutions believes in providing all of their employees, both internal and travelers, an amazing work experience. Anderson believes it is these experiences that have led to their growth. "When our staff is happy and working towards a common goal it translates to great experiences for our customers that they tell others about," said Anderson.
As well as being one of the first travel nursing companies to be certified by the Joint Commission, Medical Solutions also pioneered several strategies that are fueling their growth. Flexible pay and billing structures allow nurses and allied health professionals to personalize their compensation packages. Medical Solutions also went against industry trends by providing travelers with a dedicated Recruiter for their entire Medical Solutions career. Additionally, Medical Solutions was one of the first companies to provide their client hospitals with a dedicated Client Manager. These innovations and a clear and early commitment to providing excellent customer service have led to Medical Solutions' success.
Internally, investments in a new Allied Health division, Marketing, and IT have all played important roles in Medical Solutions' growth. The recent launch of their Allied Health Division in late 2007 is now allowing Medical Solutions to provide a higher level of expertise in the allied health field. They are positioned to continue their strong growth by meeting even more of their hospital client's staffing needs. In the first ten months since the launch of this new line of business, the Allied Health Division has grown to 11% of the company's overall sales.
Together with traditional marketing tactics, the Medical Solutions Marketing team utilizes cutting-edge strategies to create brand awareness for Medical Solutions as well as travel nursing. One such campaign is Restless Nurse Syndrome, which is a viral "mockumentary" series created and produced entirely by company employees. The company's blog at TravelNursingBlogs.com is another marketing tool that provides a wealth of information about travel nursing as well as offering tips and advice for those already in the field. In addition to these initiatives, building an unparalleled customer experience is a major focus of this team.
Along with creative marketing strategies, Medical Solutions continues to invest in developing a strong information technology infrastructure. This investment will enable them to be a technological leader in the travel healthcare staffing field and allow for future growth.
About Medical Solutions, Inc.
Medical Solutions, Inc. was one of the first travel nurse and allied healthcare staffing companies to be certified by the Joint Commission. It's focused on meeting the urgent and short-term staffing needs of its clients with highly skilled allied health professionals, nurses and technologists. A nationwide network of travelers allows Medical Solutions to help its client hospitals continue to provide excellent patient care amidst a nationwide nursing and allied health shortage. Medical Solutions provides travelers to nearly 900 client hospitals nationwide and is one of the fastest growing companies in the travel nursing and allied health industry. Visit Staffing.MedicalSolutions.com or MedicalSolutions.com to learn more.
About Inc.com:
Inc.com, the Daily Resource for Entrepreneurs, delivers advice, tools, breaking news, and rich multi-media to help business owners and CEOs start, run, and grow their businesses more successfully. Information and advice covering virtually every business and management task, including marketing, sales, finding capital, managing people can be found at http://www.inc.com.
Complete information on this year's Inc. 500, can be found at http://www.inc5000.com. The list features a profile for each company, almost all of them written as a result of Inc. interviews with management. In addition, the list is searchable according to numerous criteria, including industry, city, state, region, and year founded.
###