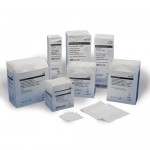 Covidien stands for innovation and represents products that have been shown throughout the years to be reliable and indispensable
Issaquah, WA (PRWEB) November 09, 2011
Covidien is now part of the QuickMedical extensive line of healthcare products and supplies designed to meet the needs of health care professionals and help improve patient outcomes.
"Covidien stands for innovation and represents products that have been shown throughout the years to be reliable and indispensable for hospitals, healthcare facilities, homes and pharmacies," said Scott Hanna, President and CEO at QuickMedical. "Our focus at QuickMedical is to provide our customers with the widest choice of high quality and innovative products. Covidien is one of the most requested products from our customers, and now we will be able to fulfill their requests."
According to QuickMedical, Covidien is a $10 billion worldwide leader in healthcare products that are designed to improve patient outcomes and deliver value through clinical leadership and excellence. Covidien has pioneered a number of medical advances and whose product line spans from medical devices to pharmaceuticals and medical supplies.
About QuickMedical:
QuickMedical is a leading national distributor of Veterinary, Dental, Medical, Home, Industrial, Emergency, PT, Fitness products and devices. Located just east of Seattle, Washington with over 27,000 items to choose from, all with our lowest price guarantee, QuickMedical is truly your one stop online supply store. Sign-up here or below for our newsletter mailing.
# # #