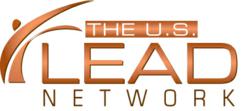 With the increasing hispanic population in the US, having a bilingual website can increase the patient prospects considerably.
Phoenix, AZ (PRWEB) December 18, 2012
Medical website and internet marketing company US Lead Network is now offering fully bilingual websites. With a significant percentage of the US population speaking Spanish, bilingual websites are becoming more of a necessity than a luxury. Medical web design companies such as US Lead Network are increasing the prospective patient possibilities by producing quality bilingual sites.
The US Lead Network has a fluent translator helping write and produce the bilingual sites, as using an automated software often produces errors. The company produces content for medical and dental clients on a regular basis, as most practicing doctors simply do not have the time to devote and need to rely on a reliable company.
"We recognize the increasing Hispanic population in the US, and often times they want to look at medical websites in both English and Spanish. Or at least have the option to do that," says CEO David Greene, MD.
With the ever increasing Hispanic population in America, there is a definite option to increase new patients by having a bilingual website. The bilingual websites produced by US Lead Network have a seamless transition back and forth between the two languages. Everything is bilingual, including the page text, tabs, contact page and any necessary disclaimers.
The websites created by US Lead Network are compatible with desktops, laptops, tablets and smart phones. They are aesthetic and extremely functional, routinely achieving top search engine rankings within just a few months.
The US Lead Network often writes the content for clients along with performing all the site optimization and ongoing internet marketing.
"Our clients span the healthcare gamut from pain clinics to fertility doctors, dentists, chiropractors, family practice, podiatrists, orthopedic surgeons and many more. They are usually too busy to write their own websites or maintain a blog. This is what the US Lead Network excels at, creating aesthetic websites and providing quality ongoing content to achieve top search engine rankings, " added Dr. Greene.
For a limited time, US Lead Network is offering websites at no cost with an internet marketing engagement. There are numerous examples of websites produced by the company on its website. For additional information and to get started with a bilingual website, call (877) 791 - 6466.