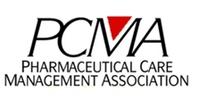 The OIG report confirms that proven PBM tools utilized by Medicare Part D plans, including negotiating deep discounts from drugstores, are an 'effective tool for lowering the costs of Part D drugs.'
Washington, DC (Vocus) November 18, 2010
The Pharmaceutical Care Management Association (PCMA) issued the following statement on a new report ("Medicare Part D Pharmacy Discounts for 2008") from the Department of Health and Human Services (HHS) Office of Inspector General (OIG) that found pharmacy benefit managers (PBMs) negotiations with pharmacies "resulted in pharmacies charging lower drug prices for Part D beneficiaries than the prices they would charge their cash-paying customers:"
"The OIG report confirms that proven PBM tools utilized by Medicare Part D plans, including negotiating deep discounts from drugstores, are an 'effective tool for lowering the costs of Part D drugs.' Prior to the Medicare drug benefit, seniors and the uninsured paid some of the highest drug prices of all at the pharmacy counter, with drugstores earning their highest gross profit margins from these purchases. With Medicare Part D, seniors now have the protection of a PBM negotiating on their behalf.
"PBMs also are incentivized to lower costs by increasing the use of generic medications. Plan performance benchmarks 'help to encourage generic drug use among Part D beneficiaries,' according to the report.
"This research adds to a growing body of evidence highlighting the critical role PBMs play in lowering costs and increasing access for Medicare beneficiaries. Research cited by the Centers for Medicare & Medicaid Services (CMS) noted that strong Part D plan negotiations have been a key driver in the benefit now costing $373 billion over ten years, a 41 percent drop from the initial cost estimate of $634 billion for 2004-2013. Policymakers can increase savings for seniors and Medicare by leveraging additional generic opportunities and promoting the lower cost home delivery option."
PCMA represents the nation's pharmacy benefit managers (PBMs), which improve affordability and quality of care through the use of electronic prescribing (e-prescribing), generic alternatives, mail-service pharmacies, and other innovative tools for 210-plus million Americans.
###