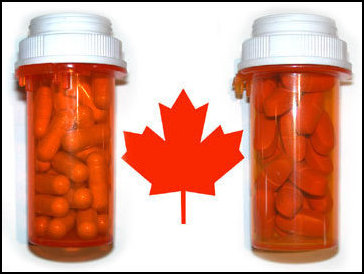 For 19 of the 20 drugs, the average wholesale price increase was virtually identical to increases in prices established in Part D plans
Toronto, Canada (PRWEB) July 6, 2006
During the first five months of active enrollment in the new Medicare drug benefit, almost all private drug plans raised prices for the 20 most commonly prescribed drugs for seniors, according to an analysis from FamiliesUSA, a health-care consumer advocacy group in Washington. The median price for the plans' top 20 drugs rose 3.7% between mid-November 2005 and April 17, 2006 – a finding supported by an AARP report that recorded a 4% jump in brand-name drugs in 2006. FamiliesUSA also showed prescription drug prices in Part D plans rose commensurate with price increases imposed by drug manufacturers during the same period.
"For 19 of the 20 drugs, the average wholesale price increase was virtually identical to increases in prices established in Part D plans," said Ron Pollack, executive director of FamiliesUSA. "That's critically important because these Part D plans are not ameliorating the price increases imposed by the drug manufacturers." With price increases passing through to Medicare plans so freely, seniors will incur a greater cost burden now and over time. Canadian online pharmacies like ADV-Care (http://www.ADV-Care.com or http://www.PharmacyOnTheNet.com) offer welcome relief from these newly exposed pitfalls.
"Drug companies obviously feel Medicare D is a smokescreen for arbitrary price increases. Seniors will be hit even harder when they enter the dreaded 'doughnut hole' or when drugs aren't covered by their plan, says Ramy Attalla, Director of Communications for ADV-Care Pharmacy. "It's only a matter of time before insurance companies pass on the cost increase to beneficiaries in their premiums, deductibles and co-pays. Evidently, they are not prepared to absorb much of the blow."
ADV-Care Pharmacy has uncovered yet another troubling issue - many seniors have mistakenly assumed that the reduced out-of-pocket price they pay for drugs in the initial phase is the basis by which their total Medicare expenditures are calculated. But in fact, their total is predicated on the retail equivalent of their medications expenses, thereby accruing totals much faster. The result: seniors will find themselves in the "doughnut hole" far sooner than expected.
"It's a double-whammy surprise – soon 3.4 million seniors will be without coverage and at the mercy of even higher retail prices. That's when it's time to turn to Canada and cut your drug bill in half"
ADV-Care Pharmacy ( http://www.adv-care.com or http://www.PharmacyOnTheNet.com) is licensed by the Ontario College of Pharmacists, and has been safely dispensing medications to Canadian & U.S. residents for 6 years. All Canadian medications are Health Canada approved and are dispensed by licensed pharmacists.
Media Contact:
Ramy Attalla
Ph. 1-888-611-5582
ramy @ adv-care.com
website: http://www.PharmacyOnTheNet.com
###