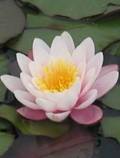 In meditation, as in life, there are aspects of ourselves often left out
Santa Clara, CA (PRWEB) December 28, 2011
Complete Self Attunement is a powerful meditation process that transforms individuals through the power of personal healing, wisdom and divinity. Located in Santa Clara, Rod Cotton is announcing that they can offer Complete Self Attunement private sessions and meditation classes to individuals and corporations. A Complete Self Attunement equips individuals with the necessary tools of awareness to reach a self-fulfilling, enlightened transformation. Complete Self Attunement creates an environment where each individual is a source of his or her own personal growth, overall change and life transformation.
"In meditation, as in life, there are aspects of ourselves often left out," Rod Cotton of Complete Self Attunement said. "By more fully including ourselves through our inner-sensing faculties, we get to be an active participant in the essence of the moment, which leaves nothing out. Simply being present in your body, and how that organically accesses inner resources, allows for 'what is' and how 'what is' to be a door to your next step. So much of our lives can be lived in our minds' thoughts and activities, not allowing us to be present in the now of our lives.
"We waste so much time and energy living in the minds' distractions, ideas and expectations, trying to change or fix things/ourselves or just distracted. This prevents us from experiencing the wholeness that has always been there in the moment of our lives."
Complete Self Attunement is a simple process that shows clients how to use what is happening in their current lives as a tool to attain personal success and fulfillment. Usually with the daily stressors of life, much of the energy goes into resisting the way things are by pushing or judging. People try to change; people try to escape the moment through all sorts of diversions; or people just give up and surrender to a less than joyous life. At Complete Self Attunement of Santa Clara, Rod Cotton presents an empowering alternative, allowing clients to experience more than themselves or their complete self that is beyond the ego's limits and mind. Complete Self Attunement teaches the individual to access a space within that's beyond the physical. This life-altering space creates an awareness where one can attend to oneself in inner one's Transformational Consciousness; it is how one's power of being, one's presence, one's soul become the experience.
At Complete Self Attunement, Rod Cotton's mission is to share experiential tools of awareness through a personal-session program, meditation classes and corporate/group classes.
For more information on Complete Self Attunement or any of Rod Cotton's services, call 408-261-8499, view him on the web at http://www.csaprocess.com, e-mail him at Rod(at)csaprocess(dot)com or take a class at 40 N. Winchester Blvd., Number 62, Santa Clara, CA 95050.
About Complete Self Attunement
Complete Self Attunement is a holistic meditative process that helps individuals from all walks of life transform themselves into more aware, self-fulfilled individuals.
###