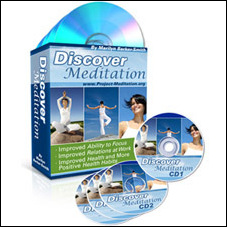 We are so pleased with the initial response. This has only confirmed our feelings that there is a huge demand for stress relief and personal development through meditation
Chester, UK (PRWEB) January 20, 2007
When project meditation was mentioned on a handful of online discussion forums and blogs just a few days ago by the co-founder Michael Barker-Smith, he did not anticipate the avalanche of people that would arrive to register for their free course. "We expected a steady interest in our course but this response has been absolutely breathtaking. We have had nearly eight hundred students register in just over 48 hours. I have had to bring in my two sisters to help answer all the e-mail enquiries." commented Michael.
Research has scientifically proven that meditation is a safe and simple way to balance your physical, emotional and mental state and more and more doctors recommend practicing meditation as an alternative to drugs for anxiety, panic attacks, stress, insomnia, depression and various forms of addiction. People pay thousands to learn various kinds of meditation including transcendental meditation which is a multi billion dollar organization. Millions of people globally practice meditation to alleviate stress and enhance their lives with peace and happiness.
Co-founder Marilyn Barker-Smith who has for many years studied and practiced many varieties of meditation stated "My family and I enjoy so many amazing spiritual and health benefits through meditation. To help thousands of families become happier and healthier will spread peace and harmony into each community and the ripple effect will be amazing. Project meditation will give to the people who cannot financially afford expensive meditation courses the benefits so many already enjoy."
The meditation course was originally created to be distributed via four compact disks but through the power of the internet and download technology project meditation students can get instant access directly from the website. Users visiting the website may register for a course which will then be delivered on the official launch day January 26th 2007.
"We are so pleased with the initial response. This has only confirmed our feelings that there is a huge demand for stress relief and personal development through meditation" added Michael.
###