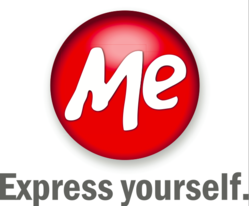 .ME Registry Announces Sponsorship of TechCrunch Disrupt NY
Podgorica, Montenegro (PRWEB) April 25, 2013
The .ME Registry, operator of the .ME domain extension, announces the sponsorship of TechCrunch Disrupt New York and a joint exhibition with Domain.com, a global leader in domain name registration and web hosting solutions.
Domain.com will be joining .ME, a proud TechCrunch Disrupt sponsor, in showering attendees with T-shirts, screen cleaners, luggage tags and temporary .ME tattoos. In addition, to celebrate their partnership, Domain.com will offer .ME domain names for the special price of 6.99 USD for first year registrations (from April 25 until May 19, 2013).
"We deeply value being a part of the TechCrunch community because its members really embrace an innovative use of domain names. DotME domains are increasingly popular with startups and it is always exciting to see companies using dotME domains lighting up StartUp Alley," said .ME Registry CEO Predrag Lesic. "We are also proud to exhibit with Domain.com, a long time partner who share our passion for encouraging and cultivating the startups that will be the future of technology."
Known for being one of the most anticipated technology events, TC Disrupt NY is introducing an all-new slate of outstanding startups, influential speakers, and jaw-dropping guests. The event will take place from April 27 – May 1, 2013 at the Manhattan Center in New York, NY. The 5 day event includes a weekend Hackathon, StartUp Battlefield, StartUp Alley, and panel discussions with leading members of the tech and startup communities.
"Domain.com has been around since 2000 and we've become one of the largest domain and web hosting companies in the world," explained David Andrews, Marketing Director for Domain.com. "We regularly support TC Disrupt because we believe in the importance of disruptive technology and breaking the status quo. DotME is our ideal partner for Disrupt as they embody disruption in the domain space and share out commitment to the start up community."
To learn more about the .ME Registry, developing a .ME business idea, or to find out how to register a .ME domain name, go to http://www.Domain.Me.
For registry news, visit http://www.Domain.me/me-in-the-news.
For other examples and articles about the many clever uses of .ME, visit http://www.Domain.me/blog.
To learn more about Domain.com, visit http://www.domain.com
About the .ME Registry:
.ME Registry (the d.b.a. of doMEn, d.o.o.) was chosen by the government of Montenegro to operate the new .ME domain name extension.ME Registry partners include ME-net, GoDaddy and Afilias Limited. Me-Net is located in Montenegro and its principals have been leaders in the ICT sector in Montenegro, including the privatization of its largest ISP. Go Daddy is located in the USA and is the Web's top platform for small businesses. Go Daddy is world's largest domain name registrar and the largest paid hostname provider in the world, according to Netcraft Ltd. Afilias Limited is headquartered in Ireland and is a leading registry services provider, supporting more than 13 million domains worldwide.