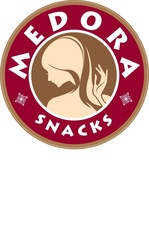 After years in the industry and as moms frustrated with the lack of tasty, healthy snack options, we recognized the urgent need for a lower fat, lower calorie snack line that didn't sacrifice the yummy factor
Rockville Centre, NY (PRWEB) May 9, 2008
Snack foods that are healthier for you yet packed with a punch of real food taste are now a reality - thanks to the launch of Medora Snacks and their delicious and wholesome line of snack treats. Made with premium real food ingredients, Medora Snacks provide all-natural, non-GMO ingredients, no trans-fats snacks without sacrificing the 'yummy factor.'
Medora Snacks was the brainchild of a group of mothers and their friends who really wanted healthier snacking options for their children and their families. Operated by two of the mothers who happen to be long-time friends, Linda Fishman and Lu Arcouet share a common goal to provide eating enjoyment with wholesome, all-natural ingredients that just taste really good. Bringing their decades of combined experience in the natural foods industry, Fishman and Arcouet were inspired by the passion of their friends, and have now made Medora Snacks a reality. The word 'Medora' means 'A Mother's Gift,' prompting the company to launch during Mother's Day weekend.
"After years in the industry and as moms frustrated with the lack of tasty, healthy snack options, we recognized the urgent need for a lower fat, lower calorie snack line that didn't sacrifice the yummy factor," said Linda Fishman, President, Medora Snacks, LLC. "Following years of development and utilization of the newest food technology and trends, Medora has created a line of snack treats that will have mothers, children and entire families feeling satisfied and indulged, without the guilt."
Added Lu Arcouet, Vice President of Operations and Marketing. "We wanted to capture that 'brings back memories' taste of a mother's home cooking in delectable bite-sized crunchy treats that are utterly irresistible. We've succeeded through the use of wholesome, real food ingredients to provide delicious snacks with lower fat and lower calories per serving that never fail to leave you satisfied. You'll smell the difference as soon as you open the bag."
The snack foods market is predicted to reach $278.7 billion by 2010, with healthy eating, exotic and sophisticated flavors and lower calorie packaging among the hottest trends in the industry. Medora Snacks products will meet all of these popular consumer demands, utilizing real food ingredients to provide snacks that have a powerful punch of flavor and a savory aroma while remaining lower in calories and fat.
The first Medora Snacks products will hit the shelves in June 2008 and will be available in popular drug store chains and multiple grocery, natural product, and specialty food stores around the country just in time for the "summer snacking season."
About Medora Snacks, LLC:
Medora Snacks, LLC is the innovator of healthful, better-for-you snack products created with all-natural, real food ingredients. The core mission of the company is to provide savory, wholesome and healthy snack foods using premium natural ingredients without trans fats and to offer consumers a range of healthy snack choices with irresistible taste. To experience the "World of Medora", please visit http://www.medorasnacks.com.
For more information, or to arrange an interview with a company spokesperson, please contact Tamara York at ADinfinitum, 212-693-2150 Ext. 314, email tamara @ adinfinitumny.com or Mary Hilton, 212-693-2150 Ext. 311, email mary @ adinfinitumny.com.
# # #