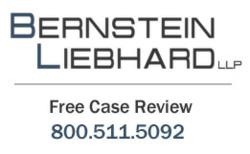 We look forward to the publication of this research. Our Firm continues to hear from recipients of Medtronic Infuse bone graft who allegedly suffered serious complications following treatment with this product.
New York, New York (PRWEB) May 27, 2013
As Medtronic Infuse lawsuits continue to mount in courts throughout the country, the company has indicated that an analysis of clinical trials it commissioned in 2011 will be released soon. According to a May 23rd report from HealthPointCapital.com, Medtronic confirmed during a recent earnings call that the study, which is being conducted by Yale University researchers, is expected to be published in June.* Medtronic commissioned the analysis after the Spine Journal reported in June 2011 that more than a dozen Medtronic-funded clinical trials downplayed or entirely omitted evidence of safety issues associated with Infuse.**
"We look forward to the publication of this research. Our Firm continues to hear from recipients of Medtronic Infuse bone graft who allegedly suffered serious complications following treatment with this product," says Bernstein Liebhard LLP, a nationwide law firm representing the victims of defective drugs and medical devices. The Firm is currently evaluating Medtronic Infuse bone graft lawsuits on behalf of individuals who may have suffered respiratory problems, nerve damage, and wrongful death, allegedly associated with use of Infuse.
Medtronic Infuse Lawsuits
Medtronic Infuse bone graft was approved by the U.S. Food & Drug Administration (FDA) in 2002 for stimulating spinal bone growth in patients with a degenerative disease affecting the lower spine. In 2008, the FDA warned that the product had been associated with serious and life threatening injuries when it was used in cervical spine fusion surgeries, a use not approved by the FDA. According to the agency, these complications included excessive swelling in the neck, compressed airways, difficulty breathing, problems swallowing and nerve damage.***
Last October, the U.S. Senate Finance Committee found fault with much of the research used to back Infuse. For example, the investigation uncovered that Medtronic paid out $210 million in royalties, consulting fees, and other payments to the doctors who co-authored its Infuse studies. Among other things, Senate investigators charged that Medtronic deliberately manipulated the studies to downplay Infuse side effects and promote off-label use of the product.****
Court documents indicate that a growing number of Medtronic Infuse lawsuits are currently pending in courts throughout the U.S. Most recently, the company was named in a complaint filed in the in U.S. District Court, Southern District of Ohio, involving 88 patients who allegedly received the Infuse in experimental spine surgeries without their consent. (Case No. 1:13-cv-00202-SSB)
Victims of serious complications allegedly associated with Medtronic Infuse may be entitled to compensation for their medical care, pain and suffering, and other damages. A wealth of information regarding Medtronic Infuse bone graft lawsuits is available on the Firm's website. For more information about Medtronic Infuse lawsuits please contact one of our attorneys by calling 800-511-5092.
*healthpointcapital.com/research/2013/05/23/medtronic_reports_stabilizing_spine_division/
** thespinejournalonline.com/article/S1529-9430%2811%2900299-3/abstract
***fda.gov/MedicalDevices/Safety/AlertsandNotices/PublicHealthNotifications/ucm062000.htm
****finance.senate.gov/newsroom/chairman/release/?id=b1d112cb-230f-4c2e-ae55-13550074fe86
About Bernstein Liebhard LLP
Bernstein Liebhard LLP is a New York-based law firm exclusively representing injured persons in complex individual and class action lawsuits nationwide since 1993, including those who have been harmed by dangerous drugs, defective medical devices and consumer products. The firm has been named by The National Law Journal to the "Plaintiffs' Hot List," recognizing the top plaintiffs' firms in the country, for the past 10 consecutive years.
Bernstein Liebhard LLP
10 East 40th Street
New York, New York 10016
800-511-5092
ATTORNEY ADVERTISING. © 2013 Bernstein Liebhard LLP. The law firm responsible for this advertisement is Bernstein Liebhard LLP, 10 East 40th Street, New York, New York 10016, (212) 779-1414. Prior results do not guarantee or predict a similar outcome with respect to any future matter.
Contact Information:
Felecia L. Stern, Esq.
Bernstein Liebhard LLP
info (at) consumerinjurylawyers (dot) com
http://www.consumerinjurylawyers.com