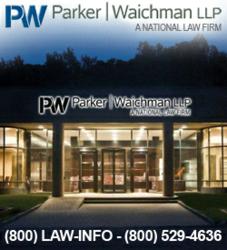 There may be no real advantage to using Infuse, except for the speed factor. At the same time there is a possibility that Infuse may cause cancer or, if you're a male, sterility.
New York, New York (PRWEB) June 18, 2013
Parker Waichman LLP, a national law firm dedicated to protecting the rights of victims injured by defective medical devices, reports that the results of Yale University's independent review of Medtronic's Infuse bone graft products are now available. Published this week in Annals of Internal Medicine, a medical journal, the two studies serve up two key findings: There is "little to no difference in effectiveness" when comparing Infuse and the traditional bone graft; and there is "substantial evidence" that the initial Medtronic Infuse research was biased, according to a June 18 report in the (Minneapolis) StarTribune.
Specifically, the early research underreported side effects and emphasized favorable results, noted a June 17 Reuters report.
As for the supposed "underreported side effects," Infuse allegedly poses potential health risks for patients: a small, increased risk of cancer, according to one team, headed by scientists at Oregon Health and Science University, the New York Times reported on June 17. Infuse also may possibly be linked to retrograde ejaculation, a cause of male infertility that occurs when semen is redirected to the urinary bladder rather than ejaculated via the urethra, according to a June 17 report on the Milwaukee-Wisconsin Journal Sentinal's website.
And while Medtronic's product did fuse spinal vertebrae more quickly than a traditional bone graft, the speed factor "appeared to lack clinical relevance," according to the other team, led by researchers from the University of York in England, as the New York Times article reported.
Dr. Harlan M. Krumholz, a Yale professor who oversaw the review, noted that while the two teams' findings slightly varied, they still pointed in the same direction. "The general, overall picture is that they failed to find a big benefit" for Infuse, Dr. Krumholz told the New York Times. "And they found there might be some harms."
"The research released this week on Medtronic's Infuse is revealing," said Gary Falkowitz, Managing Attorney at Parker Waichman LLP. "There may be no real advantage to using Infuse, except for the speed factor. At the same time there is a possibility that Infuse may cause cancer or, if you're a male, sterility."
Medtronic approached Yale University researchers after a June 2011 study published in The Spine Journal disclosed that Medtronic-paid researchers had failed to report serious potential complications from use of Infuse bone graft products in spinal surgery.
In addition, as noted in an Oct. 25, 2012, Bloomberg Businessweek report, the U.S. Senate Finance Committee found problems with most of the initial Medtronic-supported Infuse research used to promote the product. The article noted that doctors and researchers who authored at least 11 medical journal reports about Infuse were paid about $210 million in royalties and consulting fees. Senate investigators also charged that Medtronic deliberately manipulated studies to mitigate any adverse reactions to Infuse side effects, as well as to promote off-label use.
The U.S. Food and Drug Administration (FDA) approved Infuse in 2002 for use in fusing damaged vertebrae in the lower spine; Infuse was not approved for use on the upper, or cervical, spine, where it is now widely used, according to Bloomberg Businessweek report. In fact, the report added, the FDA released a July 1, 2008 notification warning that the Infuse Bone Graft had been associated with serious complications – including excessive swelling in the neck, compressed airways, difficulty breathing, problems swallowing and nerve damage – when used in cervical spinal fusions.
Parker Waichman LLP is currently offering free legal consultations to victims of Medtronic Infuse Bone Graft Injuries. If you or a loved one suffered a serious complication or injury after receiving Medtronic Infuse, please contact their office by visiting the firm's Medtronic Infuse injury page at yourlawyer.com. Free case evaluations are also available by calling 1-800-LAW-INFO (1-800-529-4636).
Contact:
Parker Waichman LLP
Gary Falkowitz, Managing Attorney
(800) LAW-INFO
(800) 529-4636
http://www.yourlawyer.com