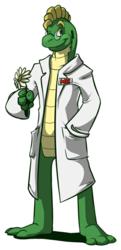 Health care remains a consistent growth industry in the U.S.," said Burkhardt. "It's not just doctors and nurses, though, that are benefiting; information technology roles will continue to grow in both scope and number.
(Vocus/PRWEB) March 09, 2011
The U.S. employment situation remained relatively static in February, according to the Bureau of Labor Statistics, with the unemployment rate holding steady at 8.9 percent. However, health care jobs increased by 34,000 -- more than three times as many jobs created in February as in January. Many of those jobs were in primary care, as physicians plan to retire and Americans continue living longer (ama-assn.org, 2/24/11). However, layoffs were also up in February, according to Challenger, Gray & Christmas, who reported that companies nationwide planned to release just over 50,000 people, the highest total in 11 months. Of those 50,000, though, only 335 were in pharmaceuticals and 1,337 in health care.
"Health care remains a consistent growth industry in the U.S.," said John Burkhardt, Managing Director of MedZilla.com, the internet's most established source for health care, pharmaceutical, and biotechnology employment information. "It's not just doctors and nurses, though, that are benefiting; as the PPACA -- health care reform -- comes closer to its final effective date in 2014, information technology roles will continue to grow in both scope and number." Dell recently introduced a new suite of health service technology including cloud storage, intended to lower data storage costs and increase efficiency (tmcnet.com, 2/22/11). At a healthcare information management trade show, Allied Telesis recently demonstrated new imaging and conferencing technology (prnewswire.com, 2/21/11). Hewlett-Packard and Adobe have developed new solutions (channelinsider.com, 2/18/11; fastcompany.com, 2/24/11). Even Watson, the first non-human Jeopardy! competitor, is getting in on the action: IBM is working with Nuance Technology to increase the device's ability to comprehend and answer questions in natural language (digitaltrends.com, 2/18/11). "People who never thought they'd be getting jobs in healthcare might someday be reporting to hospitals or medical technology firms," Burkhardt added.
February's candidate search numbers from MedZilla.com speak to Burkhardt's point -- companies seeking qualified applicants increased their search activities by 2.5 percent in February. Companies who increased candidate searches in general were mostly located in California (up four percent) and New Jersey (3.1); however, numbers dropped significantly in North Carolina and Texas -- both down 3.3 percent. Job postings by employers and job searches by applicants remained fairly even, month-to-month, with only New Jersey showing a significant change -- up 1.3 percent in postings and 1.2 percent in searches. "We haven't seen corresponding changes -- in New Jersey or anywhere else -- with technology-minded applicants looking for jobs in health care information technology," said Del Johnston, MedZilla's Manager of Client Relations. "Our numbers for the past few months haven't shifted much one way or the other. It's still very possible to scoop everyone else and try to get in on the ground floor with health care I.T."
Johnston also followed up on recent MedZilla coverage of looming layoffs in the U.K. National Health Service. "News on that front was pretty light in February, although the Department of Health has said they won't confirm figures of over 50,000 that have been in the news lately." One advocacy group stated that, despite the government's plan to eliminate many jobs through natural means rather than direct firings, they couldn't see where the cuts would come from other than patient care (nasdaq.com, 2/23/11). Meanwhile, in Canada, many Saskatchewan health care workers who may wish to strike amid contract talks are being denied that opportunity due to being considered "essential" (winnipegfreepress.com, 2/16/11).
In the U.S., a legal -- though questionable -- activity might impact current and future employment for anyone in the health care field. Many medical -- and other -- companies are trying to transition from "smoke-free" to "smoker-free" workplaces, in part to cut costs; in doing so, they have instituted testing and penalty procedures equating nicotine with illegal drugs such as marijuana (nytimes.com, 2/10/11). "Because smoking is a voluntary activity, rules against discrimination do not apply," said Burkhardt. "Though things are getting better, the job market is still extremely competitive and many people are still having difficulty finding jobs, especially if they've been out of work for a while. Quitting smoking might not give you an edge, but it will give potential employers one less thing they can hold against you when they compare you with other candidates."
About MedZilla.com:
Established in mid-1994, MedZilla is the original and leading web site to serve career and hiring needs for professionals and employers in biotechnology, pharmaceuticals, medicine, science and healthcare. The MedZilla jobs database contains about 7,500 open positions. The resume database currently contains over 285,000 resumes with 26,000 less than three months old. These resources have been characterized as the largest, most comprehensive databases of their kind on the web in the industries served.
Medzilla® is a Registered Trademark owned by Medzilla Inc. Copyright ©2011, MedZilla, Inc. Permission is granted to reproduce and distribute this text in its entirety, and if electronically, with a link to the URL http://www.medzilla.com. For permission to quote from or reproduce any portion of this message, please contact MedZilla, Inc. at press(at)medzilla(dot)com
Press Inquiries
Contact: MedZilla, Inc.
Phone: (360) 657-5681
press(at)medzilla(dot)com
###