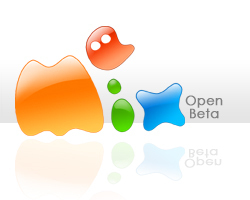 Tel Aviv, Israel (PRWEB) October 8, 2007
MeeMix Internet radio has opened its doors to the online community with the completion of its closed beta and the launch of its open Beta version today.
From now on, every person that receives an invitation and registers will have seven invitations to send out to friends.
In MeeMix, members can create and listen to personalized radio stations that predict their taste in music based on a musical taste prediction algorithm, developed in-house. Members can also connect to the diverse community and meet music lovers, based on their common taste, from across the globe.
"This is a huge and exciting step for us and for our loyal members," said Gilad Shlang, CEO of MeeMix. "Coming out of the closed Beta is a milestone. From now on, the power of expanding the MeeMix community is in the hands of our members."
"MeeMix is centered on taking the work out of entertainment. It's all about you and your tastes," he added. "No more searching, downloading, sorting and missing out. MeeMix is a place where you can sit back and enjoy your music while sharing your own private stations and experience with friends and like-minded people."
Unlike other online radio stations and musical communities, MeeMix combines both the musical taste prediction and communal experience to create a truly unique way to enjoy and share the music you love.
It's more than the community and the musical taste predictor; it is the synergy between them.

Be your own DJ and listen only to the music you love.
The power to control your own radio stations is now at your fingertips.
For more information, please contact Karen Johnson at meeteam @ meemix.com.
###