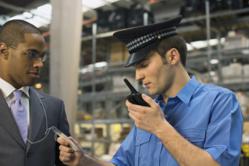 Miami, FL (PRWEB) June 25, 2013
If Carlton's Training Solutions Jack Cash is providing Meet on Common Ground for their diversity training video program, there's probably a good reason. The company has decided over the last week to revamp their diversity initiative to explore how diversity is a powerful tool for their clients to employ. Meet on Common Ground is an award winning diversity training video and Carlton's Training Solutions Jack Cash is looking to use it for the new initiative.
Meet on Common Ground appears to have struck a chord for organizations throughout the world for its candor and sharp, insightful scenes. The moments captured in this training video are ones that actually happen in the workplace but are often overlooked in favor of the more obvious scenarios. No longer is diversity confined to these outdated iterations of racial bullying. The more subtle situations that can be hurtful to an organization are intelligently framed and sympathetically discussed here in this program.
So often training videos focus on the importance of employees being more accepting of others. But Meet on Common Ground doesn't seem to rehash this old world view of the old white heterosexual male who has to come to terms with a new way of thinking. The new workplace is past that and this diversity training DVD understands that. The ideas of the present and future business world in regards to this important subject focus more on how a company can leverage its existing diversity to create a better organization and help the company profit to an even higher degree.
The diversity training DVD Diversity: Food For Thought highlights the wonderful differences in personnel and how everyone benefits. Imagine if the only choice for lunch was a burger? Or the only perspective the company had was from one race or age or culture? The awesome power of a diverse organization is the perspectives that are lent to aid in the discovery of new ideas that drive innovation and foster friendships in the workplace that can last a lifetime.
Carlton's Training Solutions Jack Cash has identified key ingredients in Meet on Common Ground that fulfill the needs of a company in a diversity training video. Carlton's also provides training videos in other areas such as sexual harassment training, management training and customer service training. To view a free online preview of Meet on Common Ground or learn more about this company click on their site at Carlton's Training Solutions Jack Cash.