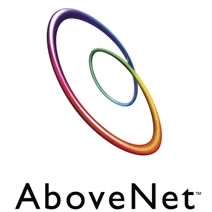 AboveNet remains committed offering our customers innovative, high bandwidth Ethernet services that meet rigorous industry standards
New York (Vocus) August 12, 2009
AboveNet, Inc. (NYSE:ABVT), a leading provider of high bandwidth connectivity solutions, has attained the Metro Ethernet Forum's MEF 9 and 14 certifications for its full array of metro and wide area networking (WAN) services.
By granting these certifications, MEF, one of the telecom industry's leading Ethernet standards organization, has recognized that AboveNet has met the rigorous standards for high bandwidth Carrier Ethernet services. As a result, AboveNet has become the first MEF certified provider of 10 Gigabit Ethernet services.
"AboveNet remains committed offering our customers innovative, high bandwidth Ethernet services that meet rigorous industry standards," said Rajiv Datta, AboveNet's Senior Vice President and Chief Technology Officer.
Nan Chen, President of the Metro Ethernet Forum, said, "This certification shows that Carrier Ethernet can provide fully compliant services at high speeds, now reaching 10Gbps, with high bandwidth providers like AboveNet meeting the rigorous testing standards verified by Iometrix." The testing program leading to the certifications was conducted by Iometrix, the networking industry's preeminent testing authority and an officially endorsed MEF certification lab.
The two MEF Carrier Ethernet service certifications are:

MEF 9, which verifies that Carrier Ethernet EPL, EVPL and ELAN services comply with MEF functional specifications defined for each service, and
MEF 14, which verifies that Carrier Ethernet services comply with MEF service performance objectives
AboveNet now has MEF 9 and 14 certifications for its complete portfolio of high bandwidth Ethernet services, including:

Long Haul (eXpressWave™) Services,
Metro Ethernet Services (E-LAN),
Metro Ethernet Services (E-LINE),
VPN Services,
Metro Wave Services.
"MEF certification has established a solid foundation for Carrier Ethernet interoperability," said Bob Mandeville, President of Iometrix. "We are very pleased to have AboveNet receive MEF certification for its portfolio of Ethernet services, both in the metro and the WAN."
To learn more go to http://www.above.net .
About AboveNet, Inc.
AboveNet provides high bandwidth connectivity solutions for business and carriers. Its private optical network delivers key network and IP services in and among 15 top U.S. metro markets and London, UK. AboveNet's network is widely used in demanding markets such as financial services, media, health care, retail and government.
(for media only)
CONTACT: MaryBeth Nance, Exec Dir Business Development & Marketing, +1-571-262-2865, mnance(at)above(dot)net
About The MEF:
The MEF is a global industry alliance comprising more than 150 organizations including telecommunications service providers, cable MSOs, network equipment/software manufacturers, semiconductors vendors and testing organizations. The MEF's mission is to accelerate the worldwide adoption of Carrier-class Ethernet networks and services. The MEF develops Carrier Ethernet technical specifications and implementation agreements to promote interoperability and deployment of Carrier Ethernet worldwide.
For more information about the Forum, including a complete listing of all current MEF members, please visit the MEF web site at http://www.MetroEthernetForum.org/ .
###