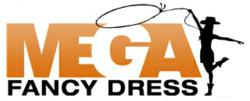 (PRWEB UK) 11 July 2012
Marc Webb's 'The Amazing Spider-Man', starring Andrew Garfield as Spider-Man smashed box office records on Tuesday earning $35 million on its July 3rd opening day. 'The Amazing Spider-Man' is the first of a brand new planned Spiderman trilogy, rebooting the character for the first time in 3D.The series is separate to Raimi's take on the comic book, which started in 2002, and starred Tobey Maguire in the lead role.
The film centres on Peter Parker who whilst trying to discover the mystery of his parents' death goes on a journey of self-discovery. The chemistry in the film sizzles between Spider-Man and Gwen Stacey as they begin to form a romantic attachment that is bound to develop throughout the trilogy. The on-screen chemistry is surely fuelled by the off-screen relationship that the two actors are desperately trying to keep under wraps. The drama behind the couple's relationship is sure to keep a spotlight interest on the film in the gossip magazines, as well as, the ever-popular Spider-Man character himself.
Online retailer Mega Fancy Dress has been selling Spider-Man fancy dress costumes faster than ever before and have been stocking up on the latest officially licensed outfits to meet the demand. The sales director of Mega Fancy Dress states:
"The Amazing Spider-Man is a super film and its 3D special effects will wow everyone. I think when kids see it they will wish they were Spider-Man – and our fancy dress costumes will get them as close as possible to fulfilling that superhero fantasy."
To mark the movie's premiere, and promote the amazing range of costumes, Mega Fancy Dress is giving people a chance to win Kids Spiderman Costumes on their Facebook page. Fans can enter by writing a caption under an image of Lindsey Lohan's superhero shoot.
Officially-licensed Spider-Man costumes are available for both adults and children, with versions available for every size and budget. There are also a deluxe range of costume accessories, which include Spider-Man gloves and boots. Spider-Man costumes are great for many occasions, ranging from children's birthday parties to world book week!
It will be interesting to see if Christopher Nolan's 'The Dark Knight Rises' Batman super-hero film will be able to beat 'The Amazing Spider-Man' at the box office later this month, and if the superhero fancy dress market will mirror the box-office performance of the two franchises.
About Mega Fancy Dress:
Mega Fancy Dress is a UK based company that provides Fancy Dress Costumes and accessories to online customers. Since 2006, Mega Fancy Dress has consistently offered the best quality fancy dress costumes at some of the most competitive prices on the market. Mega Fancy Dress is a Top 5 Google UK searched online fancy dress company.
Follow Mega Fancy Dress:
On Twitter: @ megafancydress
On Facebook: megafancydresscostumes
For more information visit http://www.megafancydress.co.uk or call +44 (0)845 634 4193