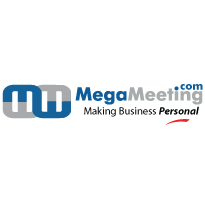 Since we started using MegaMeeting.com, our participation in educational sessions has immediately grown by about three-hundred percent!
Los Angeles, CA (PRWEB) March 20, 2012
For seventy-five years, the Texas Occupational Therapy Association (TOTA) has been providing support and education to Occupational Therapists all over the great state of Texas through networking, face-to-face conferences and informative seminars. In the early days these events were hosted at the homes of associate members or from a local hotel's banquet room; however advancements in technology have made those meeting practices a thing of the past.
Recently TOTA's training department and board of directors implemented MegaMeeting.com into their business practice. As an easy-to-use, web-based video conferencing solution, MegaMeeting.com has given TOTA the tools they need to connect with their membership on a whole new level, cut travel costs, increase productivity and reach out to professionals residing in underserved or remote areas of their region.
When speaking of the benefits TOTA has received since starting with web-based video conferencing, Eileen Garza, Volunteer and Coordinator of Distance Services at TOTA stated, "Using MegaMeeting.com has allowed us to reach out to professionals in areas that we were previously unable to reach. With MegaMeeting.com we are able to encourage their participation in our professional organization and to provide them with the continuing education offerings that are necessary for professional development and licensure. Since we started using MegaMeeting.com, our participation in educational sessions has immediately grown by about three-hundred percent!"
The many features built into MegaMeeting.com's video conferencing product, such as high quality video, VoIP, screen sharing and the ability to show PowerPoint presentations has allowed TOTA to transform the services they provide to their members. Prior to using MegaMeeting.com, face-to-face educational sessions were held at one location with around twenty-five to thirty practitioners from a specific geographic region. Now all of their sessions are broadcasted live to six or more locations and a significant amount of more attendees.
In the future, TOTA hopes to record these sessions for their members to access at later dates.
Eileen Garza, went on to say "A very user friendly service that has helped us reach out to current and potential members, MegaMeeting.com's availability and customer service has been great. They have been able to provide training and support to a whole range of meeting hosts, many of which who have very minimal technology skills, and make them successful users".
About MegaMeeting.com (http://www.MegaMeeting.com)
Founded in 2003, MegaMeeting.com is a leading provider of 100% browser-based web & video conferencing solutions complete with real time audio and video capabilities. Being browser-based and working on all major operating systems – Windows, Mac & Linux; MegaMeeting.com provides universal access without the need to download, install or configure software. MegaMeeting.com web conferencing products and services include powerful collaboration tools that accommodate robust video & web conferences, including advanced features such as desktop/application sharing, i.e. Word and Excel documents and PowerPoint presentations without the need to upload any files. MegaMeeting.com is ideal for multi-location web based meetings, virtual classrooms, employee trainings, product demonstrations, company orientation, customer support, product launches and much more.
For more information please visit http://www.megameeting.com or call (818) 783-4311.