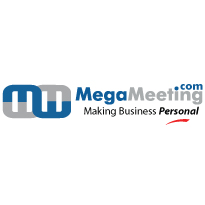 These meetings are vital to our organization and MegaMeeting.com has helped us grow due to being able to virtually be at any one location at any time from the comfort of my computer.
Los Angeles, CA (PRWEB) March 27, 2012
One of the hottest buzzwords in today's business world is green. Whether it is by offering eco-friendly products and services or developing a sustainable business practice, more and more organizations are adopting the green lifestyle. Providing environmentally friendly pest control services to customers throughout North and South Carolina, Killingsworth Environmental is a prime example of a green business. Not only do they provide their clients with a commitment to be as environmentally friendly as possible when in the field, but they recently brought that awareness into their daily internal business operations as well, by turning to MegaMeeting.com's web-based video conferencing.
Prior to MegaMeeting.com, Killingsworth Environmental would hold in-house office meetings with their staff. Every Friday, team members were required to gather together at one location for their weekly meeting. Looking for a simpler, cost effective way to conduct weekly meetings, MegaMeeting.com's video conferencing services came as a suggestion from their IT service provider. "We hold weekly company-wide meetings. With nine branch offices located all across North and South Carolina it was hard for our company to come together for meetings, until we found MegaMeeting.com." stated Melissa Chaney, Office Manager of Killingsworth Environmental.
Since the implementation of MegaMeeting.com, Killingsworth Environmental has completely changed the way they meet. Internal departments, such as Sales, Marketing, Training and Human Resources, as well as company Executives use the video conferencing services to conduct seminars, employee trainings, sales and general meetings. The meetings that were held every Friday are now done over the internet using MegaMeeting.com, allowing the company to bring together participants from all of their branch offices.
When asked about other benefits Killingsworth Financial has received from using MegaMeeting.com, besides saving time and money, Melissa Chaney went on to say, "MegaMeeting.com has dramatically changed the way we do business. It is much nicer to have meetings face to face without having to travel or leave the office. These meetings are vital to our organization and MegaMeeting.com has helped us grow due to being able to virtually be at any one location at any time from the comfort of my computer."
About MegaMeeting.com (http://www.MegaMeeting.com)
Founded in 2003, MegaMeeting.com is a leading provider of 100% browser-based web & video conferencing solutions complete with real time audio and video capabilities. MegaMeeting.com is a completely browser-based solution that works on all major operating systems – Windows, Mac & Linux as well as iPhones, iPads and Android enabled tablets or mobile devices. MegaMeeting.com provides universal access without the need to download, install or configure software. Their web conferencing products and services include powerful collaboration tools that accommodate robust video & web conferences, including advanced features such as desktop/application sharing, i.e. Word and Excel documents and PowerPoint presentations without the need to upload any files. MegaMeeting.com is ideal for multi-location web based meetings, virtual classrooms, employee trainings, product demonstrations, company orientation, customer support, product launches and much more.
For more information please visit http://www.megameeting.com or call (818) 783-4311.