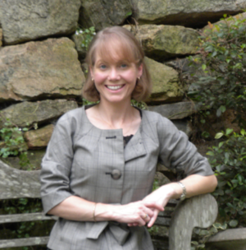 Berks County and eastern Pennsylvania as a whole is a beautiful, historic region that still has plenty of open spaces and a strong rural character
Berks County, PA (PRWEB) December 22, 2011
Homebuyers and sellers in Berks County and its surrounding areas in eastern Pennsylvania can now access a new online real estate resource— MeganHansenFineHomes.com. Recently launched by leading Berks County, PA real estate agent Megan Hansen, the site provides access to the real estate market in the region, with a particular emphasis on fine homes, historic properties and horse farms.
"Berks County and eastern Pennsylvania as a whole is a beautiful, historic region that still has plenty of open spaces and a strong rural character," says Hansen. "Many of the properties here are one-of-a-kind, from Wyomissing, PA homes for sale to spacious horse farms. If you're interested in distinctive properties like these, you'll want to have easy access to reliable, up-to-date information, which is what I provide through my new website."
Easy to navigate and featuring an elegant, timeless design, the site offers detailed listings of Wyomissing, PA homes for sale and other area properties, as well as a fully customizable MLS search tool. Information for buyers and sellers is also available.
"Whether you're interested in Oley Valley homes or you're thinking of selling your property in Berks County, I can help," says Hansen. "You can learn more about my services through the site or you can contact me directly at your convenience."
Hansen is not only an award-winning Realtor®, she is also a keen equestrian and competes regularly at Three-Day Events. This gives her a unique, insider's perspective on equestrian properties and a deep understanding of the needs of fellow equestrians. Growing up in home listed on the National Register of Historic Places is what inspired her interest in history and historic properties, which has anchored her knowledge of Oley Valley historic homes and the surrounding area properties on the market today.
For more information about Megan Hansen's services and to start browsing for homes in the region, visit MeganHansenFineHomes.com or schedule a consultation with her anytime.
###