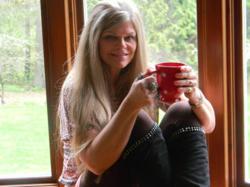 I highly recommend this novel! Very easy reading and a definite page turner. Cant wait for the next book in the Chimera Series!!
Woodinville, WA (PRWEB) September 06, 2012
Transition introduces readers to Shelby O'Neil, a young woman attending her second year of college at Washington State University. Having had a unique and sheltered upbringing, Shelby is confused and curious when she begins to have vivid reoccurring dreams of a handsome man that she's never met.
Deciding that she must focus on the world around her, Shelby takes a vacation with her closest friend. Shortly after arriving at their destination, disaster strikes and the two young women must find assistance. Shelby is shocked and intrigued to discover that her nearest neighbor is the man from her dreams. His name is Develon Cole, and he is more than two hundred years old.
Develon is from the long-hidden and secretive race of the Chimera. Punished by envious gods and forced to wander the world alone searching for their other half, the Chimera live a fascinating and mysterious existence. When Develon becomes convinced that Shelby is his other half, the one he has been searching for, he must struggle to protect her against those who hunt them, and from Shelby's own true nature, before it is too late.
Set in the lush, beautiful landscape of the Pacific Northwest, Transition breathes much-needed life into the paranormal romance genre. With twists, turns, romance, adventure and suspense, Johnston's first novel is creative, lively, and will surely leave readers hungry for the next installment.
For information on the next book in this thrilling continuingseries, please visit https://www.facebook.com/events/421924567841560/
The new book trailer is live on YouTube at http://youtu.be/yArtJ_z2SX0
Megan S. Johnston
Megan S. Johnston is a freelance writer and entrepreneur living in the Pacific Northwest. In addition to writing fiction, she runs several family-owned and operated businesses, which she started over twenty years ago. She is an avid reader of paranormal romance and a member of the Pacific Northwest Writers Association. She has four children and seven grandchildren and lives with her husband and two dogs in Woodinville, Washington. Transition is her début novel.
For more information on Megan S. Johnston, please visit http://megansjohnston.com/.
Connect with Megan S. Johnston on GoodReads at http://www.goodreads.com/author/show/6003257.Megan_S_Johnston.