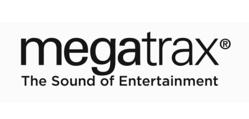 I like to call myself 'the tune detective.'
North Hollywood, CA (PRWEB) December 19, 2011
Megatrax Production Music is delighted to announce the addition of Cary Ginell, author of the award-winning book Hot Jazz for Sale: Hollywood's Jazz Man Record Shop, to its publishing team. Ginell, whose background includes copyright research and song placement for film and television programs and radio broadcasting, will be monitoring track usage of Megatrax's music libraries in radio and television broadcasting and identifying uses that are unlicensed. Additionally, Ginell will report broadcasting usages to the performing rights organizations, ASCAP, BMI and SESAC.
Says Ginell of the work he'll be doing for Megatrax: "I like to call myself 'the tune detective.' A high percentage of music performances go unreported, so Megatrax will definitely benefit from my 'watchdog' status."
Ginell joins the Megatrax family after a number of years consulting for the company during which he analyzed Megatrax's music cues to verify their originality and ensure that there were no infringements of existing copyrighted songs. He says, "I've always followed Megatrax because I thought it would be a way for me to make use of my 'musician's ears' as well as my knowledge of a wide variety of musical styles, music editing techniques, and knowledge of broadcasting and recording history."
Leisa Korn, Vice President of Business Affairs for Megatrax comments: "(Ginell's) encyclopedic knowledge of music along with his award winning research skills make him uniquely qualified for this new position (and his wry sense of humor keeps us smiling). Cary's deep respect for music copyright is in keeping with Megatrax's core values as well."
Ginell recently won the "Best Research in Record Jazz" award from the Association for Recorded Sound Collections (ARSC) for Hot Jazz for Sale, which is his fifth book and is available via Amazon.com.
To contract Megatrax Production Music, please visit http://www.Megatrax.com, email info@megatrax.com or call 888.MEGA.555.
Megatrax Production Music, the leading independent production music source for film, broadcast, advertising and multimedia, was founded in 1991 and has been serving the media and entertainment industries for 20 years. Originally established by composers JC Dwyer and Ron Mendelsohn in a studio adjacent to ABC Network, Megatrax is currently based in North Hollywood and maintains a 14,000 square foot facility housing multiple recording studios, edit rooms and offices.
Its staff has grown to include 39 full- and part-time employees and a growing network of award-winning artists, composers and producers. The company has expanded beyond its original flagship Megatrax library to a total of nine premium music catalogs including Amusicom, Beat Bites, Intervox, LA Riot, Sensacion, The Scene, and Tonal Injection, plus their indie artist Marquee Music label.
In addition to their music catalogs, the company now offers a host of additional services including custom scoring and broadcast news/ID packages through their Aircast Custom Music division. Megatrax has always striven to be a leader in technological advancement, most recently leading the charge with their unequalled music search and hard drive music delivery systems.
Among the notables who have contributed to Megatrax's body of music in the last 20 years are:

Acclaimed Film/TV composer Chris Hajian
Emmy-nominated Film/TV composer Donn Wilkerson
Emmy-nominated Film/TV composer Craig Stuart Garfinkle
Emmy Award-winning Film/TV composer Danny Pelfrey
Grammy Award-winning composer and arranger Jorge Calandrelli
Trailer Music veteran producer Robert Etoll
Veteran urban/hip-hop producer Christian Salyer
Acclaimed Chronic Music producers Eric Cunningham and Chris Lang
Find Megatrax and Aircast Custom Music online at: http://www.Megatrax.com and http://www.AircastMusic.com.
# # #