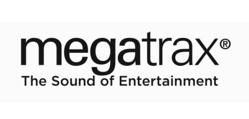 This will be our 15th year attending NAB and we look forward to celebrating our anniversary with all our clients and friends."
North Hollywood, CA (Vocus/PRWEB) March 23, 2011
Megatrax Production Music, the leading independent production music source for film, broadcast, advertising and multimedia, has been celebrating their 20th Anniversary since 2011 commenced, and next month they're bringing the party to the National Association of Broadcasters (NAB) Show in Las Vegas.
On Monday, April 11, Megatrax execs will host a champagne toast in their booth, SL9115 in the Central Hall at the Las Vegas Convention Center. Vice President of Sales, Phil Macko, will kick things off at 4:00 p.m. with a short speech and the presentation of the winner of the recent make-your-own music video contest for Megatrax clients. Guests will also get a first look at Megatrax's new "Sizzle Reel" and website, followed by the official Anniversary Toast from Megatrax Co-Founders Ron Mendelsohn and JC Dwyer. After the toast, guests will be treated to live music from Megatrax's Marquee Music label artists Shangani.
Appearing on behalf of Megatrax during the event will be the aforementioned talent and execs, as well as CCO and Co-Founder JC Dwyer, CFO Steven Naugle, Vice President of Business Affairs Leisa Korn, and members of Megatrax's marketing, sales, and custom scoring divisions, all of whom will also be available to chat with clients and the press throughout the show.
Says CEO Ron Mendelsohn: "I would personally like to thank all of our clients who have used our music in so many great productions over the years. This will be our 15th year attending NAB and we look forward to celebrating our anniversary with all our clients and friends."
Megatrax warmly invites members of the press to participate in the champagne toast and to chat with the many members of our production music family who will be on hand for the event. To secure an invitation, please contact Jonathan Weiner, Director of Marketing, via email at JWeiner(at)Megatrax(dot)com.
Founded in 1991, Megatrax is independently owned and has been serving the media and entertainment industries for 20 years with the finest in production music libraries from the brightest talent in the music industry. Originally established by composers JC Dwyer and Ron Mendelsohn in a studio adjacent to ABC Network, Megatrax is currently based in North Hollywood and maintains a 14,000 square foot facility housing multiple recording studios, edit rooms and offices.
Its staff has grown to include 38 full- and part-time employees and a growing network of award-winning artists, composers, and producers. The company has expanded beyond its original flagship Megatrax library to a total of nine premium music catalogs including Amusicom, Beat Bites, Intervox, LA Riot, Sensacion, The Scene, and Tonal Injection, plus their indie artist Marquee Music label.
In addition to their music catalogs, the company now offers a host of additional services including custom scoring and broadcast news/ID packages through their Aircast division. Megatrax has always striven to be a leader in technological advancement, most recently leading the charge with their unequalled music search and hard drive music delivery systems.
Among the notables who have contributed to Megatrax's body of music in the last 20 years are:

Acclaimed Film/TV composer Chris Hajian
Emmy-nominated Film/TV composer Donn Wilkerson
Emmy-nominated Film/TV composer Craig Stuart Garfinkle
Emmy Award-winning Film/TV composer Danny Pelfrey
Grammy Award-winning composer and arranger Jorge Calandrelli
Trailer Music veteran producer Robert Etoll
Veteran urban/hip-hop producer Christian Salyer
Acclaimed Chronic Music producers Eric Cunningham and Chris Lang
For more information, please visit http://www.megatrax.com, http://www.aircastmusic.com, http://www.megatraxblog.com or http://www.aircastmusicblog.com.
# # #