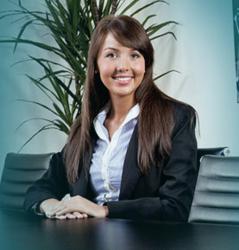 ...we now have 12 lawyers. Eight of whom are Accredited Family Law specialists.
Melbourne, Victoria (PRWEB) June 24, 2013
Just recently, the offices of Westminster Lawyers have increased their team to 12 Lawyers with the introduction of Ms. Victoria Kilby. The Melbourne law firm offers legal advice in marriage and family Law matters, mediation, as well as wills and estate planning. Practice Manager Ms. Michelle Lopez says of Ms. Kilby, "Although we weren't looking for another junior solicitor at the time, Victoria was recommended to us by friends at another law firm."
Seeking out professional legal advice has become a normal part of modern family life nowadays; for clients, the difficulty lies in finding advisors who can be trusted and depended upon.
The experienced Westminster Lawyers team have been helping clients for many years, both within Australia and internationally. The steady demand for the services of their Accredited Family Law Specialists has led them to bring another member to the team.
The Melbourne law firm brought on junior solicitor Ms. Victoria Kilby just recently as a result of her keen interest in family law, "Victoria had just completed her traineeship with another firm and has a determined interest in family law," says Ms. Lopez, "Victoria was too impressive not to add to our team."
The Practice Manager goes on to say that Ms. Kilby, "was admitted on 23 April 2013, shortly after starting with us and definitely has the personality and temperament for family law." Ms. Lopez further explains that Westminster Lawyer's Director and Accredited Family Law Solicitor & Accredited Mediator Mr. Tony Salce "is mentoring Victoria to advance her skills."
Ms. Lopez adds that "Victoria has completed a Bachelor of Applied Science in Psychology as well as a Bachelor of Laws." Ms. Kilby's education is further complimented by her "previously working at Heidelberg Magistrates Court in the Family Violence Division as well as her continued volunteer work at Darebin Community Legal Centre."
Westminster Lawyer's Practice Manager says that "with Victoria, we now have 12 lawyers. Eight of whom are Accredited Family Law specialists." She also mentions that another Accredited Family Law specialist is likely to be added upon "successfully completing the accreditation exams later this year."
The professional family law specialists at Westminster Lawyers have just added another junior solicitor, with a keen interest in family law, to their practice. The addition of Ms. Victoria Kilby has increased the Melbourne law firm's total staff to 12, with a majority of them being Accredited Family Law Specialists. To find out how Westminster Lawyers can assist in legal matters ranging in everything from family law to estate planning, visit: http://www.westminsterlaw.com.au.
About Westminster Law
Since their beginnings, Westminster Lawyers has been known for their skill and expertise in and out of the court room. They bring their professionalism and wisdom to each case, be it marriage or family issues, mediation, or wills and estate planning.
The respected Melbourne law firm consists of a dozen highly educated and experienced solicitors, who care about their clients and the outcomes they produce. For more information about Westminster Lawyers and their team, click here or call (03) 9670-1734.