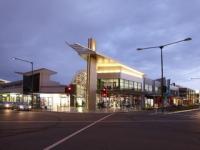 It is a great time for new buyers to invest in Melbourne's inner west property market
Point Cook, VIC (PRWEB) September 21, 2012
Spring selling has seen a return of buyers to the market, with more sales coinciding with warmer weather and longer days. Melbourne recorded a 63 per cent clearance rate over the first spring weekend, according to the Real Estate Institute of Victoria (REIV).
Experts are saying Melbourne's inner west real estate sector is looking in better shape than it was a year ago. An in-demand rental market, low interest rates and a boost in the market for the first time in the past year are making it a good time for investors looking to buy.
"It is a great time for new buyers to invest in Melbourne's inner west property market and for current owners to increase their returns on existing properties," says Daniel Grixti from Investors Choice Property Management.
"It really is a crucial time for property owners to have their investments managed correctly, ensuring they get the best out of their properties and tenant relationships."
"The previous rapid growth has now slowed to stable growth in Melbourne's outer west. Investors in these areas need to continue thinking about the long term picture and resist selling now unless it is a must!"
Investors Choice Property Management professionally manages property investments in Melbourne's inner and outer West, offering premium rental property management services unmatched by mainstream real estate companies.
Mr. Grixti says their unique approach guarantees landlords manage their properties with ease, providing a range of services including: Ensuring landlords find suitable tenants for their properties; Using the best real estate advertising websites; Managing future maintenance recommendations; Conducting and providing inspection reports; Providing reliable communication between tenants and landlords; Ensuring timely payments; Discussing rental trends and advising about a rent increase.
"The rental market is becoming more competitive in terms of finding quality tenants. With a healthier market, it will become essential that landlords have their properties managed correctly. This type of care will become advantageous in securing future tenants and to increase the value of a property," says Mr. Grixti.
Investors Choice Property Management is an award-winning rental management company, providing specialist services focused across Melbourne's West. Investors Choice ensures landlords make more profits through a focus on customer service, attention to vital property details and superior tenant sourcing systems. For more information, visit http://www.icpm.com.au.