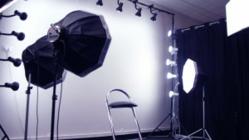 When viewers see Fern and her team, and feel the warmth the video conveys, they'll want to book in right away
Melbourne, Victoria (PRWEB) June 17, 2013
Based in Victoria, Australia, the web video company Melbourne Video Production recently released a clip about an all female dental clinic in Port Melbourne. The video focuses on relaying a large amount of information about the surgery within a short 2-minute recording time frame. "Our goal with producing this clip was to showcase the clinic's uniqueness," says video expert and owner of Melbourne Video Production Mr. David Jenyns, "Which is clearly their all female team. Viewers will also be surprised to learn, once they visit the dentist's website, that they're also very environmentally conscious."
Fearing the pain and coldness experienced in many dental chairs, it's no wonder the average person wouldn't pick going to the dentist as one of their favourite things to do. Add to that the usual long wait time for appointments and inability to see what's going on during a consultation, convincing potential patients to book in can be a tough job.
Thankfully professional company Melbourne Video Production can create "About Us" web videos to show prospective patients the caring and human side of a business, which is what they've done for Beacon Cove Dental in Port Melbourne.
The web video company was challenged with having to overcome the ingrained fear most people have for dentists, "Our clients Beacon Cove Dental are not the usual dental surgery," says Mr. Jenyns, "their truly warm and caring approach is something only an all female team can provide."
He continues by saying that in order to ensure the viewer "gets to know the professional staff at the surgery, it was important their clinicians were the ones actually in the video." The principal dentist Dr. Fern White takes the viewer all the way through the clinic's services and "they can see the other staff in the video while Fern explains the techniques and services her clinic offers."
The end result for Melbourne Video Production was creating a web video that shows prospective patients that Beacon Cove Dental is unique from other dentists and is worth going to see. "Using web video is one of the easiest ways to stand out from everyone else," says Mr. Jenyns, "Especially in an industry like dentistry, where anxiety can set in at the mere mention of the word. When viewers see Fern and her team, and feel the warmth the video conveys, they'll want to book in right away."
Mr. Jenyns closes by mentioning his Melbourne Video Production team can provide a variety of web video packages, as well as custom jobs, for businesses of all sizes. Watch the recently launched Beacon Cove Dental web video to see what an inviting dentist surgery looks like. To learn more about Melbourne Video Production's services, visit http://www.melbournevideoproduction.com.au.
About Melbourne Video Production
Melbourne Video Production is a division of MelbourneSEOServices.com, a full service search engine optimization (SEO) consultancy, based in Australia, but with a worldwide client base.
Melbourne Video Production has the unique ability to combine their web video expertise with strategic SEO practices from Melbourne SEO.
Director, David Jenyns, has, over several years, built a team of experts who are niche experts to support the business, and who share his ethos for ethical, professional internet marketing and web video.