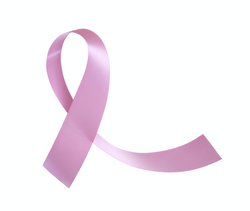 Times are tough and spending hundreds or even thousands of dollars on a handbag is simply not an option for most of us
Duluth, MN (PRWEB) October 10, 2008
shopdistinction.com, the online celebrity boutique with a philanthropic mission, is excited to announce that all handbags are now under $100.
"Times are tough and spending hundreds or even thousands of dollars on a handbag is simply not an option for most of us," said shopdistinction.com's owner Berta Lippert. "I want to offer the same great handbags our customers love, but with even more affordable price points."
shopdistinction.com, the online counterpart to the hip brick and mortar boutique, Distinction Handbags and Accessories, has always offered great handbags at affordable prices. But with the current state of the economy, Berta is committed to finding the best deals on quality handbags and passing those savings on to her customers.
Staying true to its name, Distinction sets itself apart from any other boutique with unique pieces you can't find just anywhere. Their exclusive selection of handbags and accessories are not available in larger retail chains and include designers such as Melie Bianco, Urban Expressions, Disney Couture, Adina Reyter and Nicole Lee.
And while fabulous handbags and accessories are the mainstay of this boutique, supporting breast cancer research is the foundation of the store. Distinction is unique among other retail stores in that they give back with each purchase. Distinction's owner, Berta, is deeply committed to the fight against breast cancer as it has personally touched the lives of many she loves.
A portion of all proceeds is donated to organizations fighting against breast cancer. "We are nationally recognized for our Giving Back campaign." said Lippert who appeared on ABC's Good Morning America to discuss the handbags and Giving Back campaign at Distinction. Distinction is also a member of The Breast Cancer Research Foundation's Survival Circle Partner Program where a minimum of $500.00 is donated to their efforts in the fight against breast cancer.
In all, Lippert hopes that her passion for fashion and the fight against breast cancer will be realized by others who visit Distinction. "I really want my customers to have a fun shopping experience with unmatched enthusiasm and customer service from Distinction," said Lippert. "In addition, they can feel good knowing that their purchase is contributing to the fight against breast cancer. I'm committed to giving back and donate a portion of proceeds from ALL sales, ALL the time. Not just the Think Pink items, and not just in October. I want each sale, every day to make a difference. "
For more information about Distinction's "Giving Back" campaign and celebrity boutique, please visit shopdistinction.com.
About shopdistinction.com
Distinction Handbags and Accessories is where "fashion meets philanthropy". Our fabulous handbags create quite the stir no matter what the occasion. At the same time; each handbag sold helps in the fight against breast cancer as a percentage of each sale is donated to organizations working to find a cure.
Distinction also has a great social network with our cyber fashionistas on our top rated celebrity fashion blog Couture Avenue and these other great sites:
Couture Avenue Blog - coutureavenue.com
Twitter - twitter.com/coutureavenue
MySpace - myspace.com/shopdistinction
Facebook - facebook.com/group.php?gid=23402801893
Kaboodle - kaboodle.com/store/shopdistinction.com