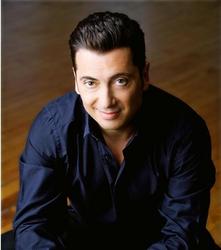 Do we really want to build this smart grid…for it only to be used against us?
Jersey City, NJ (Vocus) April 10, 2009
Melih Abdulhayoglu alerted the American public to a threat to their power supply before the story broke in the Wall Street Journal.
Abdulhayoglu is an expert on Internet security. He is the founder and Chief Security Architect of the Comodo Companies. The Comodo Companies distribute PC security software installed in tens of millions of computers around the world, and are the second-largest issuer of high-assurance SSL certificates.
"Do we really want to build this smart grid…for it only to be used against us?" He said on Tuesday. "We've got to be sure those smart meters are protected."
The next day, April 8, Siobhan Gorman at the Wall Street Journal broke the news that cyberspies, most likely from China and Russia had penetrated the cybergrid that controls the US electrical supply, and had left behind potentially disruptive software.
"The CIA has already admitted that cities have been taken down by criminal activities, by attacks." American users of electricity are "lucrative targets," he said. He urged the US not to "build all our houses and homes into this thing and make it all vulnerable."
For more about the vulnerability of the US cyber grid, visit http://www.youtube.com/watch?v=fpaTyE4Z0t0.
About Comodo
The Comodo companies provide the infrastructure that is essential in enabling e-merchants, other Internet-connected companies, software companies, and individual consumers to interact and conduct business via the Internet safely and securely. The Comodo companies offer PKI SSL, Code Signing, Content Verification and E-Mail Certificates; award winning PC security software; vulnerability scanning services for PCI Compliance; secure e-mail and fax services.
Continual innovation, a core competence in PKI, and a commitment to reversing the growth of Internet-crime distinguish the Comodo companies as vital players in the Internet's ongoing development. Comodo secures and authenticates online transactions and communications for over 200,000 business customers and has over 10,000,000 installations of desktop security products.
For additional information on Comodo - Creating Trust Online™ visit http://www.comodo.com.
For more information, reporters and analysts may contact:
Comodo--Creating Trust Online
+1 (201) 963 0004 x4073
###