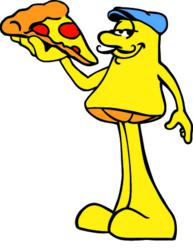 The guys that work at Mellow and many others in the community love raising awareness towards men's cancer research by growing facial hair throughout the month November
Jacksonville, Florida (PRWEB) November 28, 2011
Mellow Mushroom Jacksonville will be joining forces with the National Movember Movement, and will be throwing their annual Movember Event on Thursday, December 1st, at 9734 Deer Lake Ct. #1, at 8 pm.
During the month of November, participating men grow out their facial hair into fine moustachery in order to raise awareness for prostate cancer. Movember is a non-profit organization that raises awareness and funds in the US to support prostate cancer and other cancers that affect men.
The funds raised are directed to programs run directly by Movember and their two mens health partners; the Prostate Cancer Foundation and the LIVESTRONG, the Lance Armstrong Foundation. Together these channels work to ensure that Movember funds are support a broad range of innovative, world-class programs in line with areas of awareness, education, survivorship and research.
"The guys that work at Mellow and many others in the community love raising awareness towards men's cancer research by growing facial hair throughout the month November. Even the girls get involved by wearing fake moustaches. It is great to participate in and throw an event that helps donate to a great cause," state owners John and David Valentino.
Whether you plan on joining the campaign by becoming a "Mo Bro" and growing your facial hair to participate, or you simply would like to be a part of the event, we have something for everyone. Fake moustaches will be sold for $2 at the event, and Sweetwater has donated beer; proceeds from both will help raise funds for this campaign. The infamous Grandpa's Cough Medicine will be providing live entertainment this evening.
So come out to Mellow to join other "Mo Bro's" and "Mo Sisters", and support the Movember Campaign. To learn more about the Movember Movement, go to http://www.movember.com. For more information on Mellow Mushroom Jacksonville, visit http://www.mellowmushroom.com. Become a fan on Facebook at http://www.facebook.com/mellowjax and follow us on twitter @MellowJax.
Media Contact
Brooke Chafee
mellowbrooke(at)gmail(dot)com
(727) 741-7676
###