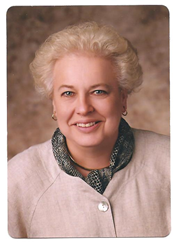 I appreciate my clients taking time out of their busy lives to recommend me. It's a great compliment. Thank you so much for your loyalty and continued support
Milwaukee, WI (PRWEB) September 03, 2015
"I have 38 years of experience helping clients find their best value and helping them realize their dreams. I wanted to be self employed and own my own business. I thrive off of being able to work at something with a potential for personal growth," says Melody Elliott.
Five Star Professional is pleased to announce Melody Elliott, Custom Fit Realty, LLC has been chosen as one of Milwaukee's Five Star Real Estate Agents for 2015.
"I appreciate my clients taking time out of their busy lives to recommend me. It's a great compliment. Thank you so much for your loyalty and continued support," says Melody.
Melody Elliott's Five Star award profile can be viewed here.