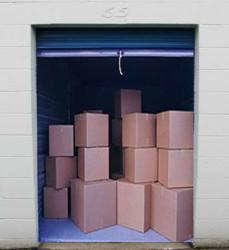 (PRWEB) June 10, 2013
Melrose Moving Company has released a blog explaining how to properly organize a storage unit!
As in many other situations, order is required. People should place boxes in order and label them with a marker. This way they will know what each box contains. When packing, try not to use many types of boxes, usually 2 sizes are enough. Otherwise it will be harder to organize and stack them one over each other.
Try to fill up the boxes, so they would not tip over or have any instability caused by too much free space. People must not overload it with heavy things so that it would not be too hard for them to lift it up. Fill the box with heavier items on the bottom and lighter ones on top.
When storing electrical appliances they must be totally dry. Mirrors, glasses, lamps, vases and other breakables must be first wrapped in bubble wrap or other protective materials.
"Clients from North Hollywood will be able to hire professional movers at very affordable prices. Their commitment is to provide the highest quality moving services in North Hollywood at the best possible value!" said Russell Rabichev, Marketing Director for Melrose Moving.
Melrose Moving Company is a Los Angeles-based residential and commercial moving company. Originally established in 1999, and has been so popular that the owner started various other moving companies, such as 1 Los Angeles Movers, Movers Los Angeles, and Los Angeles Commercial Movers, all of which are operated by Melrose Moving. The moving company is licensed by the Public Utility Commission (PUC), and has an A rating with the Better Business Bureau (BBB). Melrose Moving accepts cash, checks, credit cards, and Paypal.
For more information, click on http://moversnorthhollywood.com. Call now: 1.800.431.3920.