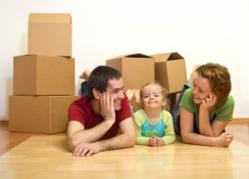 (PRWEB) May 25, 2013
Melrose Moving Company has released a blog providing tips on how to save money on a move in Playa del Rey!
Any move costs a lot, and moving here may seem expensive, but if people know how to plan and organize, their wallet will later thank them. First thing to do when moving to a new place is to analyze the traffic and see where traffic blockages occur often. Avoid those streets, no one wants to be stuck in traffic and consume gas in a useless way. Also try to avoid summer weekends or summer holidays; these are times when streets are crowded with cars.
If people really want to save time and money, they must not do the whole operation alone. They must ask some other people to come and help. Call for friends only if they can manage with physical effort. If they are amateurs, it is better not to contact them.
"Playa del Rey clients now have a great option of hiring affordable and professional movers. We are also thrilled to offer tips to people for how to save money on a move!" said Russell Rabichev, Marketing Director for Melrose Moving.
Melrose Moving Company is a Los Angeles-based residential and commercial moving company. Originally established in 1999, and has been so popular that the owner started various other moving companies, such as 1 Los Angeles Movers, Movers Los Angeles, and Los Angeles Commercial Movers, all of which are operated by Melrose Moving. The moving company is licensed by the Public Utility Commission (PUC), and has an A rating with the Better Business Bureau (BBB). Melrose Moving accepts cash, checks, credit cards, and Paypal.
For more information, click on http://www.playadelreymovingcompany.com/. Call now: 1.800.431.3920.