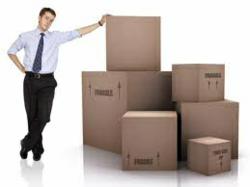 (PRWEB) May 20, 2013
Melrose Moving Company has released a blog recommending that it is better to hire professional movers than do it yourself!
First option is often chosen because we tend to consider ourselves prepared to do the job. And it also seems cheaper. Many also forget that they not experienced to do such a major operation and they can barely know from where to start and where to stop.
Hiring a moving company is the best option and the only one that can save you time. A professional mover knows how to strategically plan the whole process and what equipments are needed. If you do not have enough boxes, containers or moving tools, they can borrow them and help you finish quicker.
"We are happy to start work in Redondo Beach! People from Redondo Beach can now hire professional movers at very affordable prices!" said Russell Rabichev, Marketing Director for Melrose Moving Company.
Melrose Moving Company is a Los Angeles-based residential and commercial moving company. Originally established in 1999, and has been so popular that the owner started various other moving companies, such as 1 Los Angeles Movers, Movers Los Angeles, and Los Angeles Commercial Movers, all of which are operated by Melrose Moving. The moving company is licensed by the Public Utility Commission (PUC), and has an A rating with the Better Business Bureau (BBB). Melrose Moving accepts cash, checks, credit cards, and Paypal.
For more information, click on http://movingcompanyredondobeach.com. Call now: 1.800.431.3920.